Another pile of paintball rumors have come across the ProPaintball news desk. Check out the latest on DC Arsenal, Shane Howe, Markus Nielsen, Alex Savino, X-Factor and more!
Contrary to rumors suggesting the teams demise, DC Arsenal is rumored to be starting a divisional farm program. In addition, team owner Tom Fore is said to be taking a more active role in the team and will be competing on the pro field. According to ProPaintball insiders, Shane Howe is making the leap from BLAST to Arsenal for 2012.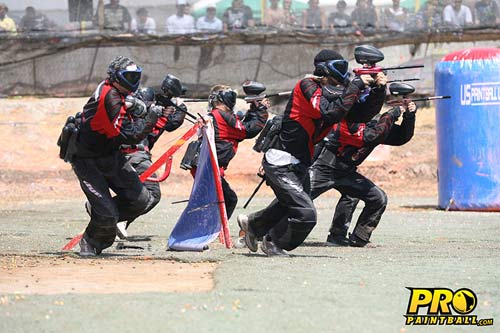 Alex Savino and Markus Nielsen are said to be back in paintball for 2012. Markus was killing it at the 2011 PALS World Cup Asia with Malaysian pro team XTIONEER XFOX and expressed sincere interest in returning to the US division 1 and Pro fields in 2012.
Alex Savino took a break from professional paintball in 2011. After playing back to back seasons for nearly 10 years, he decided to take some personal time and focus on life. ProPaintball insiders tell us Savino has the paintball itch and is ready to jump back in the mix.
Players Chris LC Wilson (former Thunder) and Drew Hire (former Aftershock) were spotted at San Antonio X-Factor practice trying out for the team.
Speaking of X-Factor, the team is rumored to be jumping into the Ultimate Woodsball League starting with the Dallas event. Right on guys!
Chad George of Impact was said to be playing with Houston Heat last week during the teams first practice.
Ryan Martin is rumored to be in talks with LA Critical for NPPL league play in 2012. Last season Martin played with Sacramento XSV (NPPL) and Top Gun Union (PSP). A few weeks ago he announced he would be leaving both teams to join the LA Ironmen (PSP) team, and leaving options open for NPPL play. LA Critical is said to be using crossfire air systems, HK cleats, shooting Bob Long G6R's