The first submission to the ProPaintball Merger discussion comes from Don Besancon. After graduating from college (his team, UCI, was the NCPA runners-up in 2008, losing the overtime point to Illinois), Don joined Sly Equipment where he now works as Director of Operations. Don has been involved in every type of paintball imaginable; ranging from tournament, scenario, retail, fields, manufacturing and tech support.
Don was invited to the ProPaintball panel. As with the rest of our panelists, Don was asked the following question: What do you think about the failed negotiations between the NPPL and PSP? Is this good or bad for paintball, and why?
Here is Don's opinion:
"A unified league would have been fantastic thing for tournament paintball—but I doubt we'll ever see it happen. While we have some of our sport's best and brightest on either side of the merger table, it seems that we'll never see a 'true' unified national circuit.
Both leagues have different leadership styles, intentions, and appeal. I feel that the PSP puts on a better production—with a unified, flawless ID system, a webcast with solid commentary, a format that encourages higher overall skill, and better overall event quality—the PSP is a clear winner. The NPPL is doing some things right—outside sponsors, more premium branding and graphic design, higher profile venues, and general promotion efforts. In defense of the NPPL, they've only been doing this for a few years—compared to the PSP's decade.
The NPPL's (now 'previous') format is dated and tired. A single game between two teams does not reveal the better of the two teams—but rather, the quality of the reffing, whose equipment worked, or who had the sun in their eyes. They need a multiple-gamepoint format—but it seems they've fixed that for next season.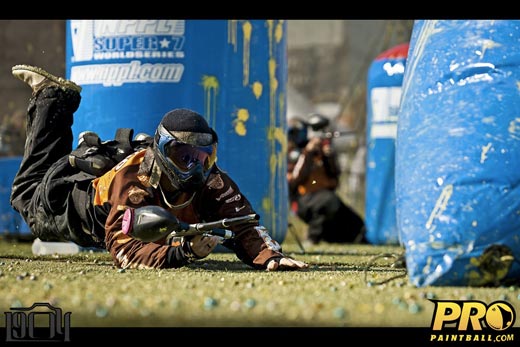 The crux of the dilemma is very 'American' in nature—the idea that competition, in any market, produces a higher end product at the best price. In our case, this model simply doesn't stand. The product has significant weaknesses on either side—most of which are caused by self-interest. Ideally (in my mind), we could have an event that was produced and operated by the PSP (and APPA) staff, playing the PSP format, with the entertainment, promotion, and venue selection done by the NPPL staff. The manufacturers would sponsor one league with more money, rather than splitting it. The players would have 5 plane tickets to buy—not ten—and have more manufacturer support. Less venues and more money will only result in better events, better promotion and exposure, and overall a better experience for players, vendors, and the public."
—
Would a combined league make sense? Or, is having two leagues part of the "American" way?