As you may have heard, JT Paintball has been hard at work on an entirely new paintball gear line. According to insiders, the new paintball gear will be focused on paintball players who demand high quality, durable gear to keep up with them on the paintball field. The core focus of the new JT paintball gear is said to be style and function – both of which are throw backs to the JT glory days.
JT is a legendary brand that has contributed greatly to bringing paintball into the mainstream. For those of you unfamiliar, JT pioneered bright colors, pro jerseys and nylon paintball pants. Prior to JT, our industry swore by camouflage patterns and woodsball. Today we take good looking gear for granted.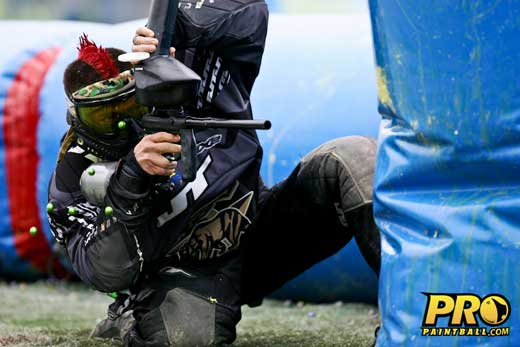 Fast forward to 2012 and JT is preparing a huge re-launch into the traditional paintball market. In 2011, JT Paintball signed Sacramento XSV as the companies flagship team to contribute to the new JT paintball gear design, testing, and reintroduction. We heard rumors that XSV would be changing their colors to something a bit brighter for 2012. Rumors also suggest the core colors of the new JT line are rumored to be Neon Green and Grey/Black. Coincidence?
Until today, not much additional information has been available as to the direction fo the new JT paintball line. Earlier this morning we received a sneak peak of the new XSV Paintball jersey for the 2012 season. Could this jersey be a sign of things to come?
ProPaintball is proud to unveil the 2012 Sacramento XSV Paintball Jersey by JT Paintball.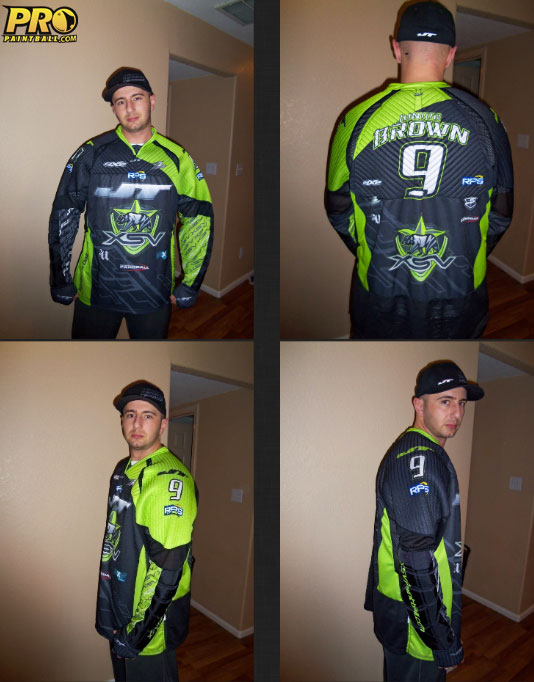 XSV Paintball team sponsors:
JT Paintball
Understood
RPS Paintballs
Empire Paintball
Extreme Paintball Modesto
Sacramento XSV will be wearing JT Paintball jerseys, pads, and pants. The team will be shooting Empire AXE paintball guns, Empire Z2 Paintball Loaders, and Empire Paintball compressed air tanks. Off the field the team will be wearing a mix of Understood, JT and XSV branded apparel.
What do you think of the new XSV Jt Paintball jersey? Is this a sign of new JT gear to come?