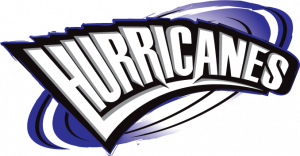 When we heard a rumor that Dan Savoie of the New England Hurricane's was retiring from pro paintball, well, we didn't want to believe it. We recently had a chance to catch up with Dan and learn about his life as a pro paintball player, what its like to both coach and play on a team and his future.
PPB: Name / Age / Years playing paintball / Teams played for:
Dan Savoie / 23 / 7 years nationally/ NE Hurricanes & NYX Distortion
PPB: There's been talk of you retiring from professional paintball. What gives?
Dan: Life my friend. No it's more a combination of things. I graduated from college last December and now I have been working full time. Getting time off for paintball is even more difficult now. But the biggest thing has been having a tough time turning the fire on. As a pro paintball player you need to have a lot of motivation to play 3 times a week sacrifice every weekend and all vacation time. With the change of format and all the pains the team has had, I lost my fire. I was dogging it at practices and then one practice about a month ago I realized that the player of the previous 6 years would have wanted to cut the player I was this year. So I decided to take the cup off and help with coaching and other things
PPB: You started the season by coaching the 'Canes, and then ended up on the field and playing with the team. What was it like making the jump back and forth over the net? Which did you prefer?
Dan: The jump was hard. But I don't think it was hard because of coaching to playing. I had only taken a few practices and one event off from being behind the gun. The hard part was turning back on the drive. Maybe my coaching in phoenix has partly led to my taking cup off. I actually prefer coaching x-ball more. I love the idea of playing many games against the same team, but I just don't enjoy the format as much. So the game planning and the calling of plays is much more exciting for me as a player who has studied the game for years, I love watching the constant strategy changing in x-ball.
PPB: What is your most memorable moment in the NE Hurricanes?
Dan: NPPL Buffalo, 2008. We came to winning the event by one body. It is the most memorable because I relive the two games we lost in the finals over and over and over in my head.
PPB: Please share your favorite paintball story.
Dan: Buffalo again. Playing Dynasty to go into the finals. Game 3 comes down to a one on one with me and Yosh [Rau]. I shoot him and we went on to our first finals.
PPB: Any other hobbies besides playing paintball?
Dan: I play a lot of other sports recreationally. So nothing to specific.
PPB: Whats your game plan for 2010?
Dan: Right now I am studying for my financial licenses. If all goes well I will be a registered financial advisor come November. After that I am planning on starting graduate school in January, but depending on what happens with my career I may put that off another semester. As far as what I will do with paintball. Time will tell I guess. I still love the game and it is hard to imagine life without it. I doubt you will see me playing with any divisional teams I would rather help the 'canes than play with a divisional team. I guess I would just keep your eye out in 2010.