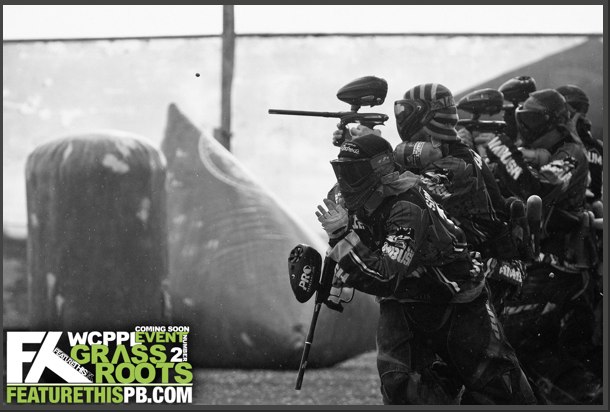 A few weeks back we shared an update regarding a new FeatureThis paintball magazine zeroing in on divisional paintball in a special "Grass Roots" edition. Matt Dawson is back with an official FeatureThis update as well as a special gift to WCPPL players and fans; high quality desktop paintball backgrounds.
Covering the second event of the WCPPL's 2011 season was overall pretty fun for me. With a laid back atmosphere that lasted all week I got as much material as I could before heading out early each day for a family wedding. It was great hearing all the support from the players about FeatureThis. Even with all of this, I must say I'm slightly disappointed. You see, I'm simple man, I don't demand to stay in expensive hotel or drive a nice car. I purchase day old bread, store brand butter and clearance steak. Overall I would say I am a pretty laid back person who demands very little of life, but will someone please bring me bacon flavored sunflower seeds. Yes I know I can buy my own, but it's a matter of principle. As a side note to this important issue the release date for the feature has been pushed back slightly due to life getting in the way.
Thanks you.
-Matt Dawson
Click here for FeatureThis Desktop Paintball Backgrounds.
Can't figure out which background I like better, the one with Ambush on the breakout, or San Diego Mob shooting out of the dorritos. Which backgrounds are your favorite?