We have received tons of questions about the recently announced National X-Ball League. People who have contacted us are looking for an inside scoop as they attempt to plan their seasons out and debate between which series to put their money behind. Below we have consolidated the information we have in an attempt to keep you up with the latest pro paintball gossip.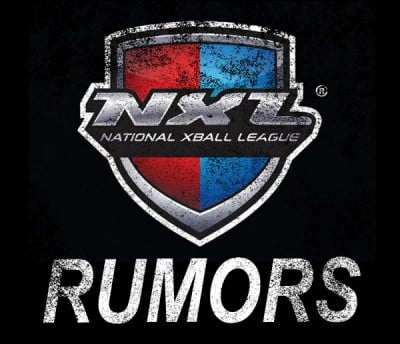 Off the top, we are hearing that the league is working to be affordable, transparent and built with players and regional leagues in mind.
NXL Paintball Format:
The NXL will utilize a multiple point/race-to style format. We have heard rumors that negotiations are being held with the Euros in an attempt to create a global standardized paintball format. This would enable teams to compete worldwide, rather than having to train for each variant of the game. In addition, insiders tell have informed us that both issues of Rate of Fire and Coaching will be voted on by the pro teams. "True Semi Auto" is just one of the many options on the table.
NXL Paintball Event Locations:
The first event will be held within the next 60-75 days. Event locations will be in areas that take into consideration weather, local paintball parks, and destination locations. A big emphasis is being placed on event locations as the league realizes that people are using vacation days and sick days to attend events. Further, they are spending hard earned money to compete so the goal is to maximize the experience. In order to better support the players and focus on developing the experience, Pro Paintball insiders tell us the 2015 NXL season will include 3 events to start. 2016 will be another story entirely.
NXL Pro Paintball teams:
As far as the Pro Paintball division is concerned, we received official confirmation that the G.I. Sports and Valken teams are competing. This comes as no surprise as the league is backed by their primary paintball sponsors. However, we are hearing that non-GI teams are preparing to or have already committed to the NXL. Rumors are circulating that both Russian Legion and Tampa Bay Damage have signed up to compete. We hear there will be a hard cap so we anticipate that a race to secure one of the limited slots is on by pro team owners.
NXL Paintball Sponsors:
According to Pro Paintball insiders, the league is going to make every effort to open the doors to all paintball industry members. So far, G.I. Sports has committed its full resources to support the league development. Valken Sports who was once restricted from the PSP was one of the first vendors to sign on.
NXL Paintball Webcast:
Pro Paintball insiders tell us that someone within the NXL camp recently acquired a seasoned webcast team from across the pond. Further, we received an email from PaintballWebcast.com alerting us to a new service that is coming online in the near future. Its just a hunch (ha!) that these are all closely related.
Steering Committees:
Insiders tell us that paintball player and owner driven steering committee will be put in place to help drive the format and overall event experience forward. Rumors have also surfaced that ultimately a divisional steering committee will be created as well. When finalized, both of these groups will be running regular, scheduled meetings.
What's missing? Feel free to add in the rumors and information you are aware of.
Also, be sure to share your thoughts on what you would like to see fixed in professional paintball. Who knows, it might catch someone's eye.