The 2021 NXL Pro Paintball Sunshine State Major Event took place this last weekend in Orlando, and it did not disappoint.
Lots of action packed games in which tons of paintballs were exchanged where many teams went into the arena and only a handful emerged victorious. This weekend was filled with plenty of surprises and come from behind victories through all the divisions. Here is a recap of the action!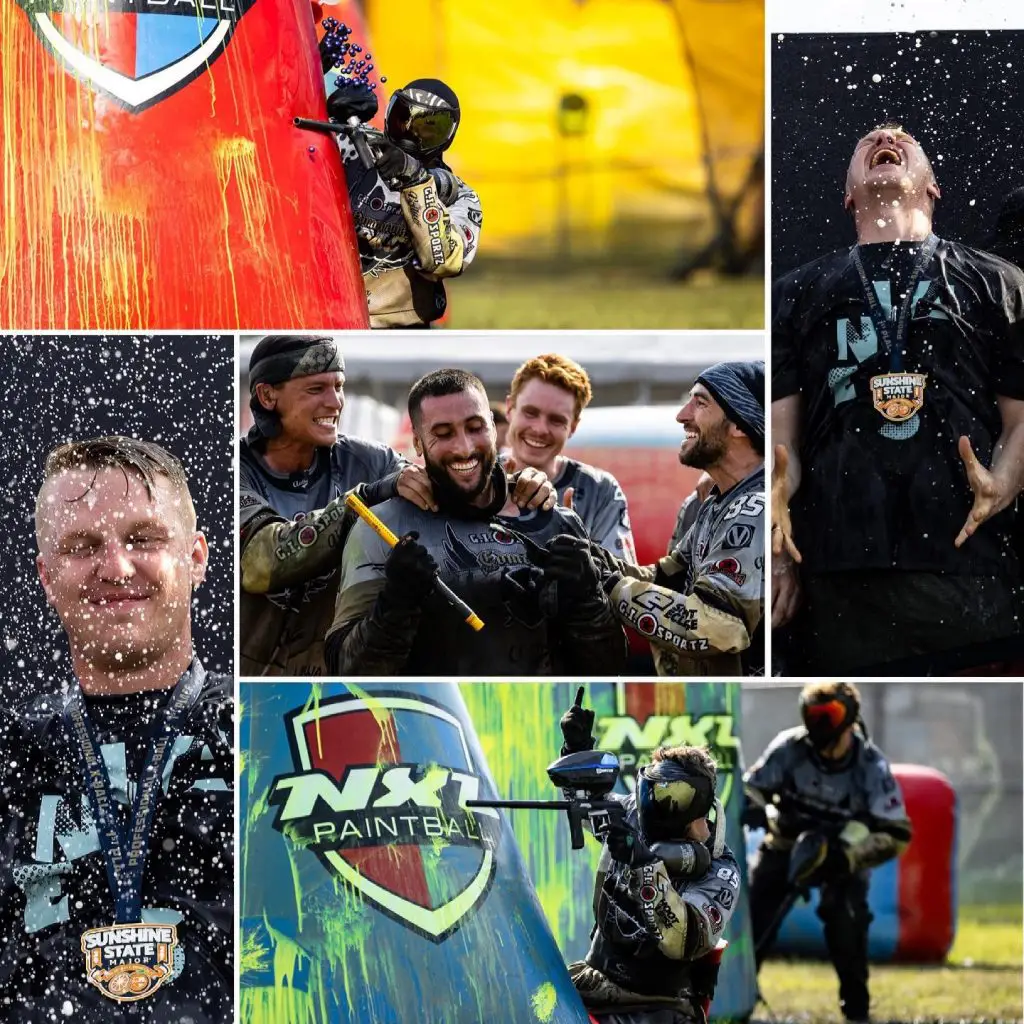 PRO:
The pro division appears to be absolutely stacked this year, and the team leading the way so far is Edmonton Impact. They were dominant from the first buzzer on Friday, all the way to their close battle with LA Infamous to win the event. A wild statistic: Alex Goldman, lived through every break out, in every point, all weekend. The man simply could not be shot.
All the usual suspects made it to Sunday, with the addition of AC: Dallas, and Seattle Thunder. Keep an eye on these 2 squads as they search for their first Pro win. These teams will give anyone trouble, any day of the week, and we look forward to seeing more from them.
One of the biggest surprises of the tournament, was Dynasty. I know they were dealing with some injuries, and a new coach, but unlike their usual dominant selves, they had to scratch and claw for every point and victory. Will they come firing back at the next event? We sure hope so!
Our favorite storyline from this event Is Matt "Fuzzy" Jackson getting his first pro paintball event win. There isn't a more deserving guy in the sport. He is a powerhouse player, and an overall great human. He's been to the finals so many times, and to finally get the W means the world to him.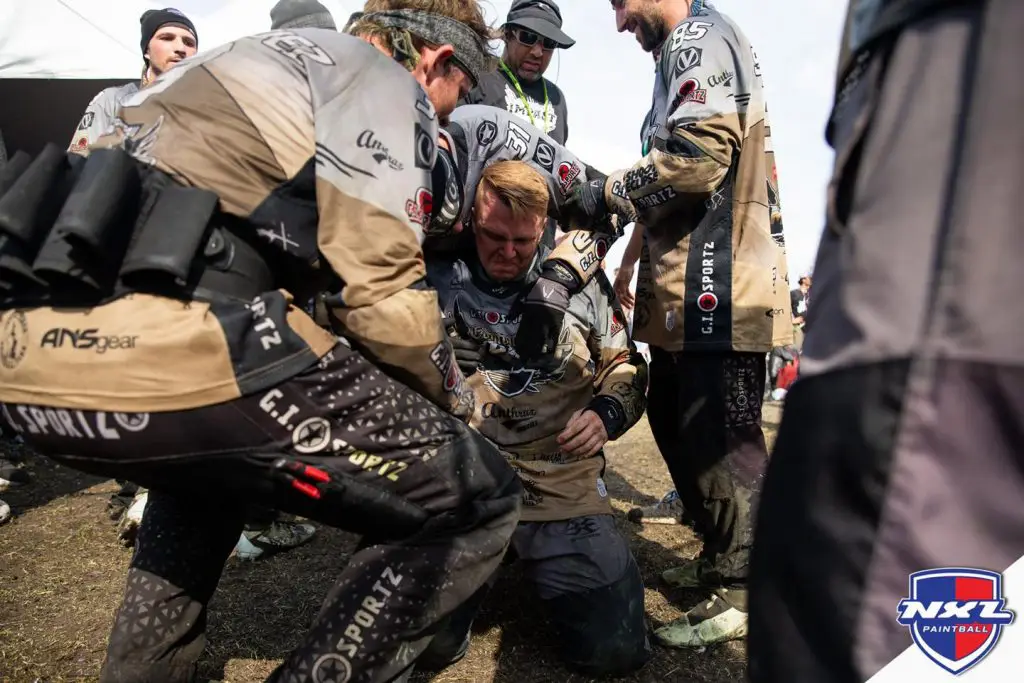 Semi Pro:
The New England Hurricanes were absolutely dominate for the entire tournament going undefeated through all three days of action. Benny Carroll was a true stand out all weekend, and is an absolute killer on the field. If the team keeps playing like they did this weekend, it's going to be hard to unseat these guys from the top.
Divisional:
Division 2 – TNB Looked great in their finals match-up, and went undefeated over the weekend to take gold on Sunday. I am sure this will not be the last time we will see them on the Sunday webcast.
Division 3 – The Philadelphia A's looked amazing in their finals match-up as well, going undefeated all weekend, and only losing 10 total points from Friday to Sunday. This is definitely a squad to keep your eyes on this year.
Division 4 – Coalition was one of the most fun teams to watch this event. They only lost 6 total points over their tournament run, and had a scrappy come from behind win on Sunday to take gold. Even more impressive was that they did this with only 6 guys on the roster! I don't know what they have in the water down in Texas, but they should bottle it, and sell it at the next event.
Something we found interesting when we looked at all of teams that won this event, is that they all have one thing in common. They are sponsored by GI Sportz. Beyond talent, one other thing is most important, and that is paint. Our ProPaintball.com insiders reported while at the tournament, that the GI paint was absolutely the most consistent out of all the offerings available. The shell was hardly effected by the hot Florida temps, and the bore sizing was incredibly consistent. When skill sets
between teams are equal, the smallest things to give you an advantage matter. Was GI paint the item that tipped the scale for these winning teams?
NXL Event 1 – 2021 Scores (Top 4 from each division)
Professional Paintball:
Edmonton Impact (shooting GI Sportz paintballs)
Los Angeles Infamous
Tampa Bay Damage
Moscow Red Legion
Semi-Professional
Hurricanes (shooting GI Sportz paintballs)
Carolina Crisis
Indianapolis Mutiny
New Orleans Hurricanes
Division 2:
TNB (shooting GI Sportz paintballs)
KC Missouri Allstars
Killers
Colorado BLITZ
Division 3:
Philadelphia A's (shooting GI Sportz paintballs)
ac Kansas City
Space Cadets
OBR
Division 4:
Coalition (shooting GI Sportz paintballs)
SLT
Dynamic
Altitude Sickness