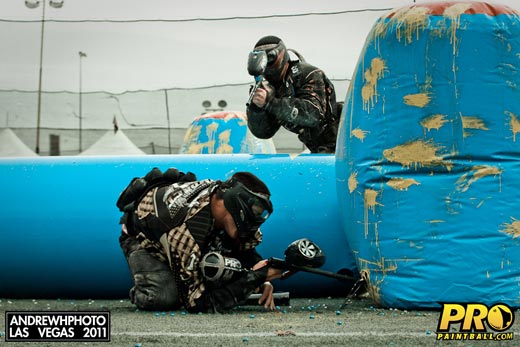 According to ProPaintball insiders an NPPL reality paintball tv show is in the wings. Word is the paintball tv show will be based out of San Diego, California and highlight NPPL players and the paintball lifestyle. The details to the reality show are a bit fuzzy and change depending upon who you talk to. Here is what we have heard; the reality tv show "is in the works", "in production", "going on tv", "a big network has picked it up", and lastly, that its just "an idea being tossed around and might one day be a Youtube exclusive". ProPaintball insiders point to the later, but at this point, anything is possible.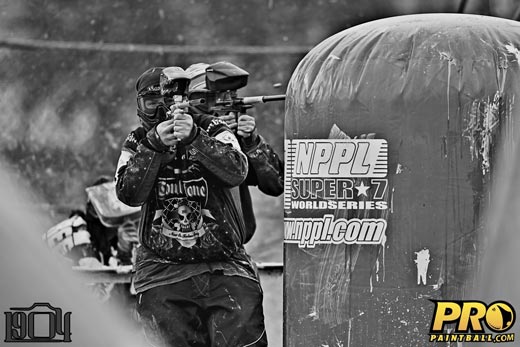 NPPL/UTB rumors have started making their rounds as well. Apparently, the promotional video for Ultimate Tazer Ball (UTB) (which went viral on Youtube) has caught the eye of the NPPL promoters. According to ProPaintball insiders, the league is considering hosting one of or a series of UTB events at some point during the NPPL series.
On another note, word is that Valken may be the sole (exclusive?) paintball provider to the NPPL this season. According to sources, the league has opened the door to other paintball vendors but no interest has been shown as of writing. Historically, major league paintball events are event paint only. According to the NPPL Rulebook:
9.01 Specifications. In accordance with marker requirements, paintballs must be .68 or .50 caliber. Paintballs used at any NPPL tournament must be purchased onsite from the League or a sponsor paintball manufacturer that has certified compliance with ASTM standards and meets NPPL non-staining criteria available on the official NPPL website www.nppl.com Players may not bring any paintballs onto the site which are not supplied from within the Players Paddocks. See Exhibits ASTM Standard F1979-04.Paintballs not supplied on site by approved onsite NPPL vendors is considered Prohibited Paint. See Rule 18.01 (5)
If no other paintball vendors express interest in making paintballs available at the NPPL, Valken will become the exclusive paintball supplier by default.
What will this mean for teams that are sponsored by KEE and GI Sports? Will paintball teams be forced to shoot their competitors paintballs, or, will they decide to play in another league instead?