This weeks pro paintball rumor report focuses in on the National Professional Paintball League. Read on for the latest paintball rumors from HK Army, Infamous, Mutiny and more.
Pro Paintball insiders tell mentioned that Infamous MIGHT be competing at the NPPL Surf City Open. After an off-season full of rumors that Infamous had left the NPPL to focus on the Race-To format, word is they might be coming back for one event or the entire series. Infamous players Damian Ryan and Brad McCurly play with Chicago Legend while Kali is rumored to be playing with DC Arsenal. The big holdup appears to be filling the Infamous roster with talented players for the event.
Paul "P4" Katic (ret. Arsenal) is rumored to be playing with Hollywood HK. Also in the mix is Mark Lack (ret. Entourage/Dynasty). Lack took a break from the pro field to refocus on his college education and is said to have the paintball itch. Word is both P4 and Lack will be joining HK on the pro field at NPPL Huntington Beach next week.
Rumors ran back and forth about the future of the Indianapolis Mutiny program after the teams no-show at NPPL Las Vegas last season. According to ProPaintball Insiders, Tommy'O and the gang will be back on the pro field at the Surf City Open.
Patrick Hughes (ret. Aftermath) is said to be making a come back in time for NPPL HB. No word yet as to what team he will be playing with.
Over the weekend several pro teams converged on Camp Pendleton Paintball Park in Southern California to practice for NPPL HB. XSV, Impact, Dynasty, and Critical were mixing it up. Unfortunately for them, mother nature made things "interesting" by dumping a ton of rain on the park.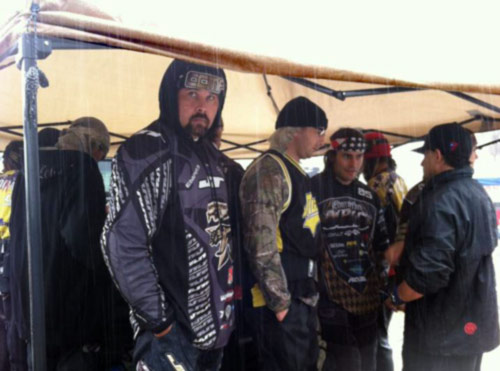 Stoned Assassins are said to be returning. The team played the D-League (RPL) trying to get back in the groove. Whether they will be a one hit wonder, or play out the entire season remains to be seen.
Last but not least, registration to NPPL Surf City Open is open for a few more hours. If you are planning on playing be sure to visit the NPPL.com website and sign up now!
What news and or rumors have you heard about the NPPL Huntington Beach Open? Share your thoughts and comments below!