NPPL Paintball Field Layout: Chicago Open 2012
The NPPL has unveiled the Chicago Open 2012 paintball field layout. This layout features a carwash in the snake as well as one in the center 50. The event will be hosted May 18th-20th in Joilet, IL at CPX Sports Park.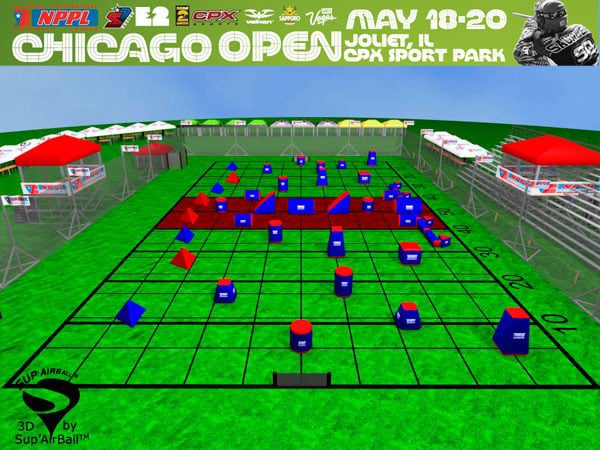 Click read more for additional views, high resolution links, and discuss your thoughts!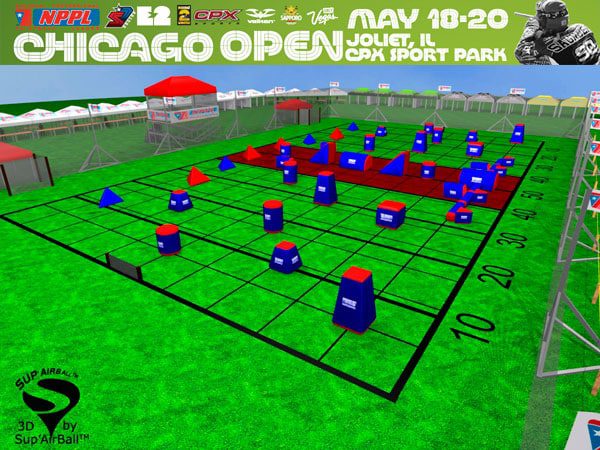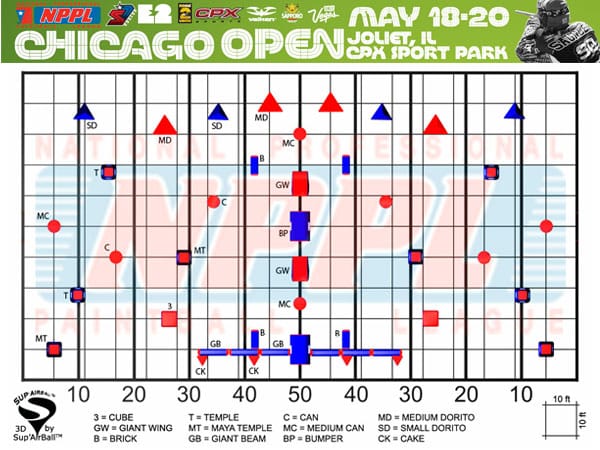 Links to Larger Versions: