NPPL WATCH LIST
(D.C. Challenge August 06 – 08)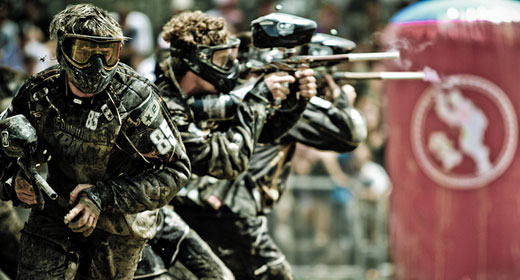 Will Edmonton Impact Turn the Corner?
When Impact arrived onto the American paintball landscape, a couple of things jumped out at you. They had patience, discipline, and could hold lanes with the best of them. From early on, they were a very 'tough out' as the saying goes.
Now at the halfway point of the 2010 season, they find themselves leading both Pro paintball Divisions. Make no mistake; the road has been rocky at times. They suffered through a 9-0 loss in the 2008 PSP North East Open at the hands of San Diego Aftermath. Then there was that other thing. You know at the NPPL, Dynasty was involved, it happened in San Diego in 2007.
Needing no worse than a third place finish, Impact was poised to dethrone Dynasty. In amazing turn of events however, Dynasty slipped in the back door and stole the series championship. There was head shaking, disbelief, and murmurings that Impact had choked.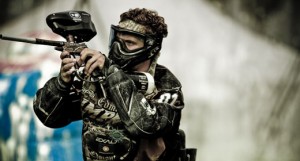 Lesser teams might not have rebounded. It had that sort of 'impact' potential. But Bart Yachimec knew a thing or two about mental toughness and the premium it carries in sports. Undaunted, Impact has continued to build a seasoned core that now has years together.
The question becomes; can Impact hold on this time around? Besides Dynasty and Infamous chasing them relentlessly, the D.C. event will have its own distractions. There will be an All Star game(s) and Josh Davey is captain of the East squad. The weather in Aldie, Virginia is forecasted to be near 90's with lots of humidity. Routines can get messed with and the heat can take it toll.
The D.C. Challenge could become the touchstone of Impact's season. Following suit with several other Pro paintball teams, Impact just moved to pick up Tyler Harmon from XSV. Could this be the move that will sure up a championship run? Bart's solid acquisition in the offseason bringing in Ryan Moorhead has proved noteworthy. So we shall see.
If Impact has their way, they will look to build an insurmountable lead going into Vegas. But don't ask them about it. They likely to tell you there is no such thing.
Photo Credit: Jeff Stinson, Chicago 2010 Gallery