NPPL Chicago 2011 Layout Released
The National Professional Paintball League has released the official NPPL Chicago 2011 field layout. A few weeks back we received two leaked copies of the NPPL Chicago test layouts that pro paintball teams were testing in practice. The final layout appears to have incorporated elements of both of the fields and is sure to create some top notch paintball action.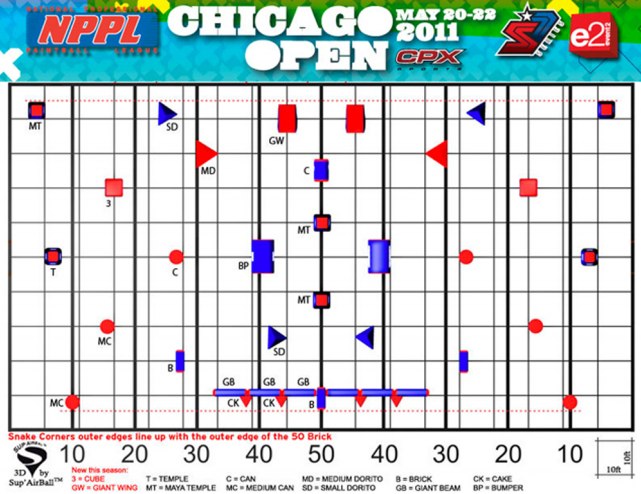 A downloadable version of the NPPL Grid layout is available here.