Houston Heat announced their entry in the 2012 professional paintball division. The team will be run by Distortion team owner Randy "Sarge" Smith. The team will be sponsored by G.I. Sportz, DLX and Style Supply. The team will be competing in the 2012 PSP Professional division.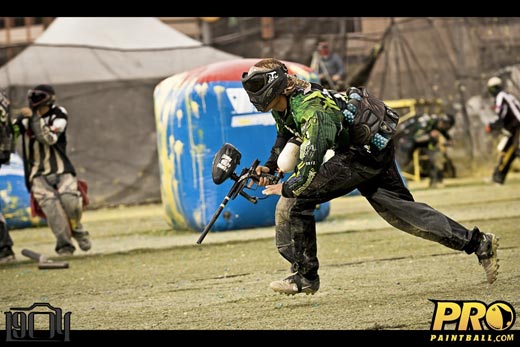 According to a news release we received, the official roster is as follows;
Konstantin Fedorov
Chad "Yaya" Bouchez
Ronnie Dizon
Mishka Kniazev
Sam Monville
Nick Slowiak
Ryan Smith
Sergei Solnishkov
Jon "LJ" Woodley
The roster is rock solid and confirms many of our earlier rumors and news articles. Three of the players on this team are being pulled up from Distortion, a division 1 psp team. Congrats to Ryan Smith, Jon "LJ" Woodley, and Ronnie Dizon. The one big question this team raises is the home town; Houston. How does a half Russian, half Chicago team call Texas home? Odd, but stranger things have happened.
What are your thoughts on this new paintball team? Are they in the running for the 2012 series championship? Or, will it take several events for them to learn to play together? Share your thoughts!