The engineers at Bob Long Direct have unveiled a new paintball gun under the Victory series. The new Victory "VCOM", or Victory Change Over Motor, offers players the ability to switch between a SPOOLIE Engine or a Poppet Engine to run the marker. Each type of engine has its pro's and con's, but this is the first marker that we recall offering both engine types for player customization.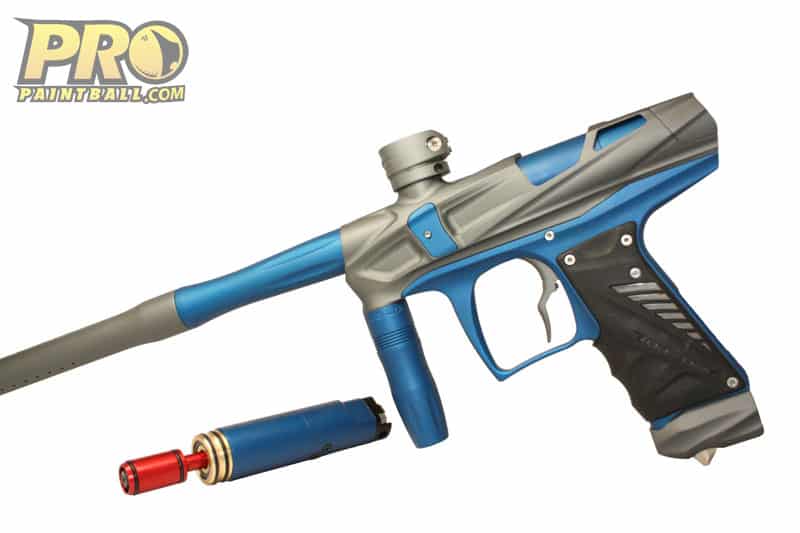 Video intro of the new VCOM Paintball Gun from Bob Long
[youtube]https://www.youtube.com/watch?v=rNFU3RnacUk[/youtube]
Shot Count test video of new VCOM paintball gun
BLAST Tech Terry Fong provided several details on the release;
Dual Engine Victory
Comes with 2 motors;
(1) New butter smooth SPOOLIE Engine assembly
and
(1) Original HE Inline Poppet Engine assembly

Now paintballers can have the best of both worlds, all in one package.
2 Guns-in-one!
Just switch engines, reset pressures and your ready to go.
Spoolie engines are backwards compatible and will be available for purchase separately for all previous Victory models.

Specs:

Inline pressure 155 psi
Cocking pressure 70 psi
Velocity 300 fps
Efficiency 1,100-1,500 shots per 68/4500 tank

MSRP $1250.00US

Videos, Pics and maybe some more technical data to follow, be patient and stay tuned!!
What are your thoughts on new paintball guns including multiple engines? Sound off in the comments below.