A new paintball broadcast tower has been built for the PSP paintball webcast. To be unveiled at PSP Phoenix, the new tower provides a much larger platform for the announcers and production team.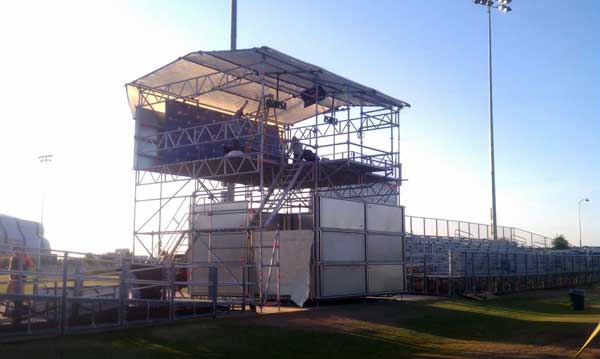 In previous events, the PSP had setup the broadcast tower on the far side of the field (pro area). This new paintball broadcast tower will be placed alongside the grandstand seating and contribute to the energy of the event.
Be sure to tune in to the free paintball webcast and chat hosted live on ProPaintball.com and Paintball Access.com this Thursday, Friday, Saturday and Sunday.