Earlier today we unveiled a cellphone photograph of a new paintball loader known only by the name "Cypher". Our source returns with more photographs of the new paintball equipment and indicates that these new products are coming from a company known as Zodiac. According to ProPaintball insiders, Zodiac is a joint venture founded by former pro player Chris Cole and White Hat LLC. Back in September the group White Hat LLC was formed by a group looking to acquire the assets of Smart Parts. White Hat LLC is reportedly composed of members from Team Master Blasters, an old school paintball / woodsball team that has recently resurfaced to compete in the Ultimate Woodsball League. Team Master Blasters has been field testing the gun and will be shooting them in the 2011 season.
A few years back Chris Cole was said to be involved with a gun from First Endeavor Paintball known as the FEP Quest. The Quest was shot by pro paintball team Docs Raiders in 2007. Pro Players were said to have encountered difficulties with the markers at the time and eventually went to another sponsor. FEP continued to fine tune the marker for awhile but ultimately closed their doors to the public. Reports have leaked out during last 3 years through our ProPaintball SmackBox that the Quest was going to be redesigned and revived. ProPaintball insiders speculate that this Zodiac paintball gun is the newest iteration of the Quest.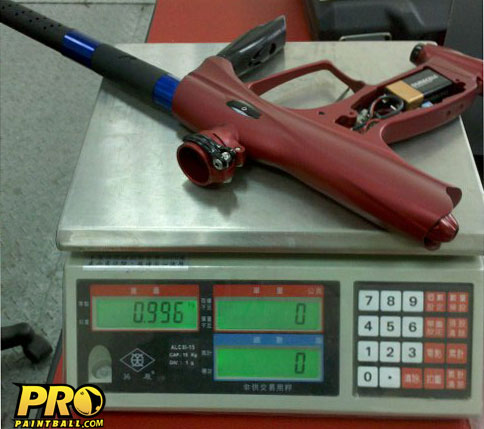 Update: Additional photos of the Zodiak Paintball Gun were spotted on 68Caliber.