ProPaintball insiders report that Thin Air Paintball is developing a new paintball gun. Incase your not familiar, Thin Air Paintball has been responsible for the Quest 4B Bolt Kit and GnB (underbore) Barrel Kit. According to ProPaintball insiders, this gun is targeting the high end market and is slated for release in 2012. The following is a photograph taken by someone associated with Thin Air Paintball of a prototype marker.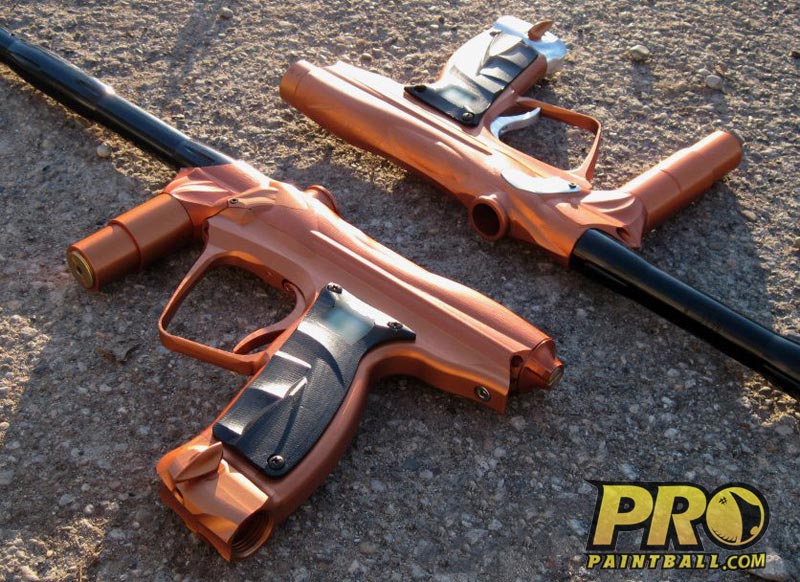 According to Thin Air Paintball's website;
The rumors are correct – we plan to launch our first marker in the upcoming months. It will be the flagship of our product line, standing out as a heavily-equipped high end tournament marker sure to gain attention far and wide. We will stop at nothing short of a complete revolution of the way electronic markers operate. Our products are US patent pending.
The information from TAP has caught our attention. Especially the part about revolutionizing the way electro markers operate. What does TAP have up their sleeve? Share your thoughts on the new paintball gun.