Raza has announced that new paintball gear will be unveiled at the 2011 PSP World Cup. To start things off, Raza has announced new paintball gloves, known officially as "Whip Grips".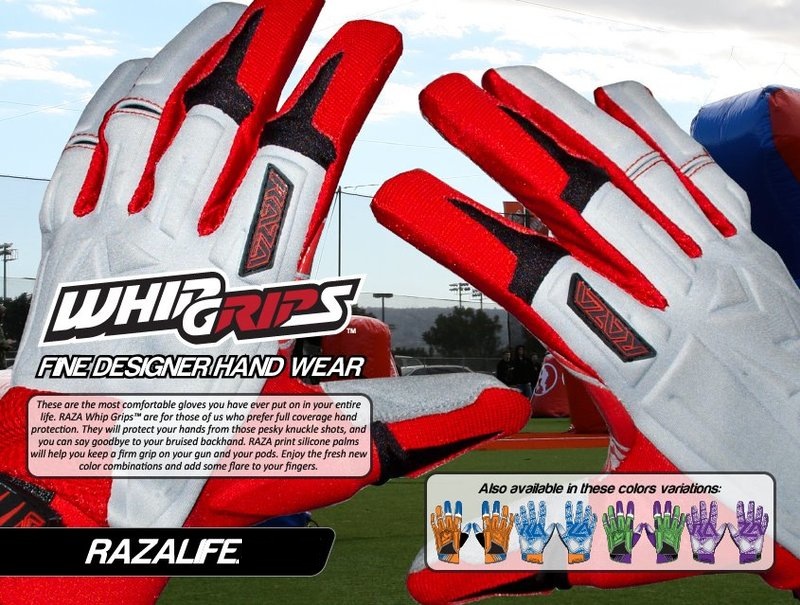 Here are a few words from the money man Todd Martinez himself;
HANDS EVERYWHERE ARE CLAPPING!!!!!!!

RAZA is excited to announce the release of our new paintball gloves. Comfort, fit, and protection are the top reasons why you will enjoy Whip Grips. However, we wanted to add a little flash and a little funk to your fingertips as well.