This morning we were making our rounds in Los Angeles and stopped by the PBFashion warehouse for a minute to say hello. When we pulled up there was a semi truck unloading a container of the new HK Army Shredder Paintball Cleat. After witnessing the number of pallets of new paintball gear being unloaded, it began to resonate that PBFashion and the Hostile Kids have become a serious enterprise.




Growing up with Hostile Kids at SC Village, CA, we spent more weekends than we can count street balling with the PBFashion bird gang; BFort, Too-Tall (MR H), Jay, Beezer and the rest. Back then there was always an issue with the paintball industry not taking HK seriously. Sponsorship would come and go, pro teams would steal away players and money was always tight. Along came PBFashion.
At its core, HK was a close knit group of friends playing paintball, traveling the world and living out of their gear bags. This all cost money and as the saying goes, everyone was "broke as a joke". PBFashion was created as a do-it-yourself solution to the financial problems plaguing the team. Brandon Fort started PBF with a line of HK-branded paintball headbands for the local paintball crew. Later on, PBFashion and HK Army expanded into tee-shirts, long sleeves, and other branded accessories. All of this merchandising was done to support the teams paintball lifestyle.
After this mornings stop at the PBFashion warehouse it dawned on us how much times have changed. PBFashion has come a long way from the dusty back parking lot at SC Village. The group of friends and teammates have grown their business into full fledged enterprise equipped with not one but two tour buses, a successful line of head to toe paintball equipment and an impressive line of "off the field" apparel.
Talk about an upgrade!
Check out the photos of the new HK Shredder cleat;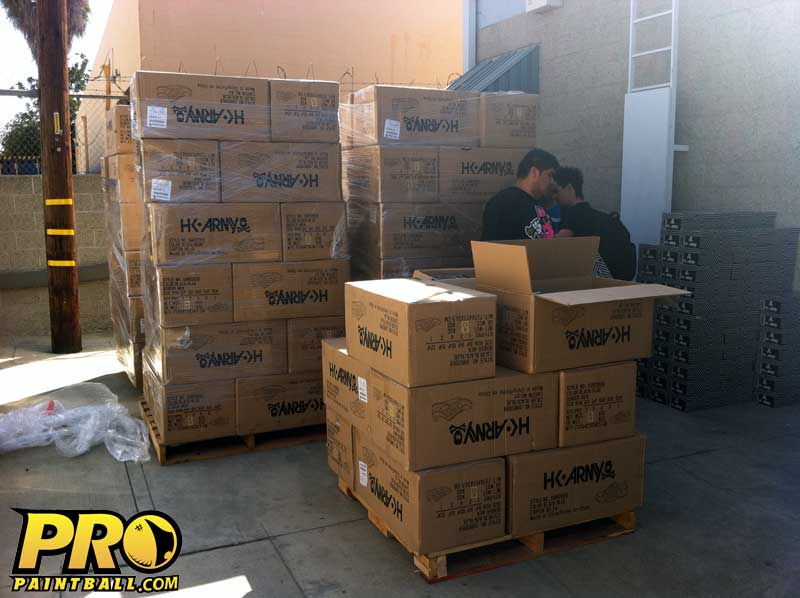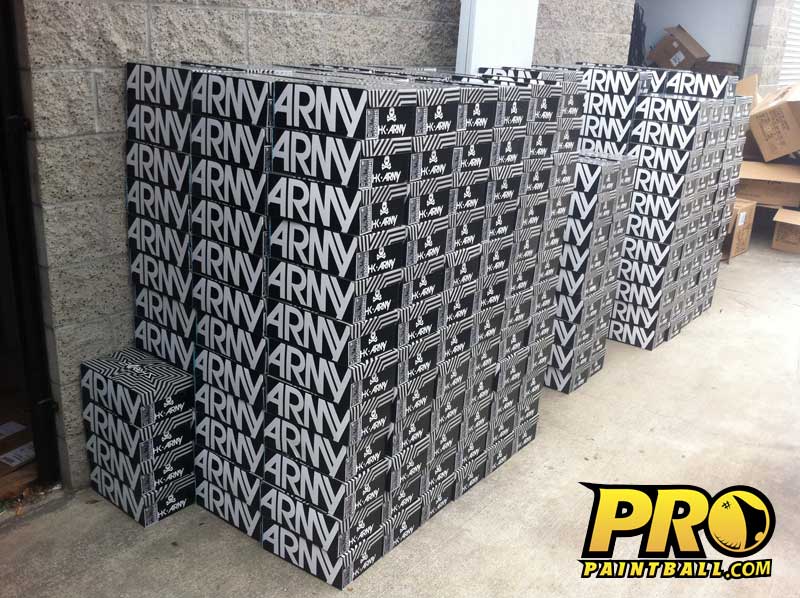 Here is an up close / out of box photo of the new paintball cleat courtesy of the PBF website: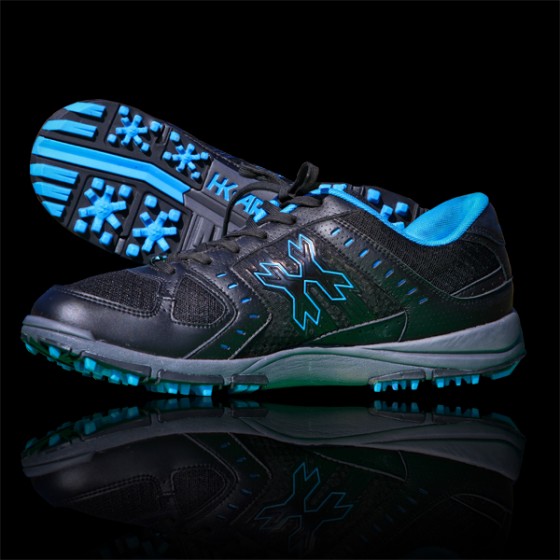 HK Army Shredder Paintball Cleat Promo Video
[youtube]https://www.youtube.com/watch?v=sm9j2v6Jdus[/youtube]
HK Army Shredder Paintball Cleat Feature List:
8 Integrated High Density Spikes – Made to Last!
Durable Leather Material
Multiple Areas of Mesh Ventilation
Comfortable Sock Liner
Air Cushion in Heel
Lightweight
Learn more about the HK Shredder Paintball Cleat.