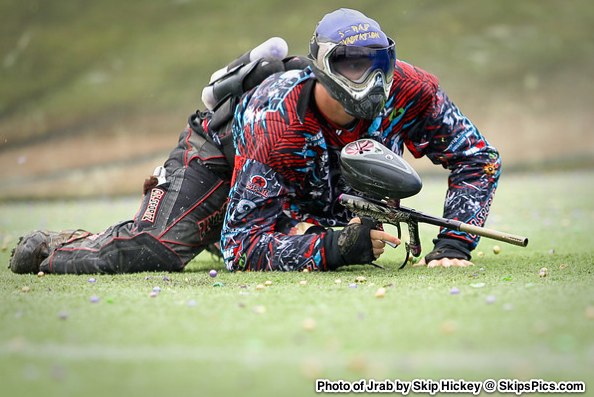 Pro Paintball all star Justin Rabackoff of Russian Legion and DC Arsenal fame has begun to unveil elements of his new Devastation paintball line. A bit of back story, DC Devastation was Jrab's first paintball team and a name that he has carried with him throughout his paintball career, most notably through his signature purple and gold devastation embroidered beanie. Rumors of the Devastation paintball line surfaced earlier this season and are rumored to include a line of street apparel as well as paintball products. The first products from JRab's signature series to hit the market are the Devastation Clone VX by MacDev and Devastation Goggle Straps by KM Straps.
Devastation Signature Series Clone VX by MacDev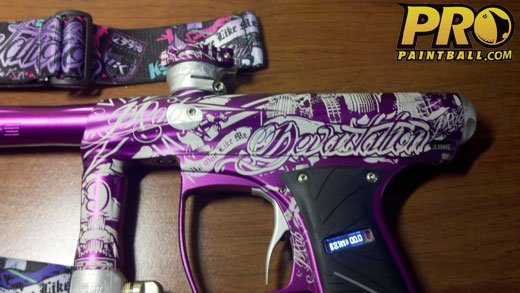 Above and below are photographs showcasing the custom artwork done by Chris Corcino of Contract Killer/Hybrid Paintball. This paintball gun is available in both purple with silver accents as well as black with purple accents. Justin's favorite color is purple and this shows in his signature products.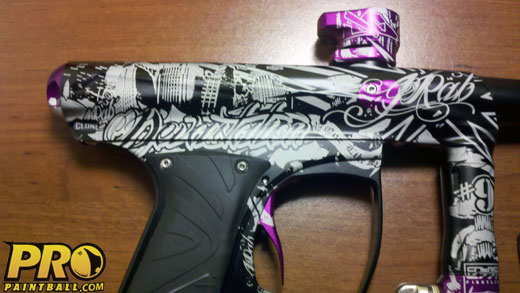 Devastation Signature Series Goggle Straps by KM Straps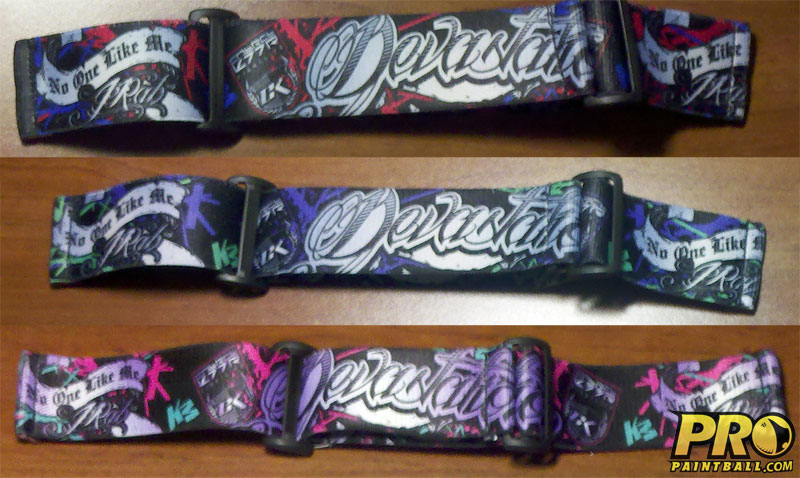 Follow Justin Rabackoff's progress through Professional Paintball at his website, JustinRabackoff.com, subscribe to Jrab's youtube channel, and like Jrab's facebook page. If you are interested in purchasing any of this gear feel free to contact Justin directly via email; jrab [at] justinrabackoff.com.