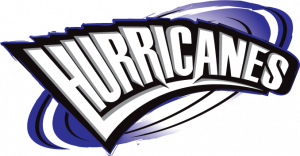 As promised, the following is the official statement  from Jeff Stein, owner of the New England Hurricanes, on the future of the team. Read on..
For Official Release (please note: this was written for PbNation. I didn't expect it to receive such attention.)
Queue The Music
This is the end
My only friend, the end
Of our elaborate plans, the end
Of everything that stands, the end
No safety or surprise, the end
Jim Morrison, The Doors, The End
It is my duty to report that I am discontinuing the Hurricane pro team.  And even though this team has been, and remains, my pride and joy, I report this without remorse. Quite the opposite, really, but I'll get to that.
The sponsorship game isn't what it used to be, and the Hurricanes, bereft of a store or field or other 'inside' angle, were not able to attract the sponsorship we needed to be a competitive team again. And that started me down the road that led to my decision. It wasn't all about money, though. In fact, it was more about the long term direction of the team. The Hurricanes were built on the model for pro teams circa 2004, and that model is outdated and likely unsupportable (if not already, then in the near future). Even if I put together the money for 2010, the team would be in the exact same position the next year. We lack the means to control our destiny. Further thought and consideration led me to the realization that the Hurricanes could not be reformed to look like the newer model for pro teams.  And once I realized that, I realized that we were like a raft in the ocean – we had no direction and no real hope of getting anywhere. We could just, at best, hopefully keep ourselves from drowning.
And don't kid yourselves, even if we returned to our 2008 form and started hitting top 4's, our unsustainability would have remained (and I do believe that we would have come back much stronger, and a potential top 4 team).
So, short and sweet (and so utterly unlike me). PbNation has been gracious enough to allow me to keep the forum open for a bit. And I think if you come back here on Xmas morning, there may be some surprises for you, things that will explain why I am excited and hopefully will get fans of the team excited as well (although, if you need good news from me on Xmas morning to get excited, you probably need to seek professional help).
This is not the end. More to follow.