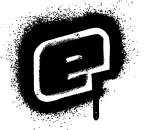 Planet Eclipse has been granted a patent on a fairly revolutionary firing system for a paintball gun–is this Eclipse's hush-hush new single tube gun?
From initial analysis, it appears that Eclipse is utilizing a single tube, hybrid poppet design– while traditional single tube/spool valve markers have minimal recoil, their air efficiency and amount of forward momentum have always deterred players. Eclipse has filed for a patent on a marker that utilizes a traditional forward moving bolt (to chamber the ball) while having a "firing plunger" (poppet) that moves backward (toward the tank) to release the air that propels the ball.
This system should prove to be quite efficient, while simultaneous backward and forward motions in the marker seek to minimize kick–all in a single tube!
If it's made by Planet Eclipse, you can expect it to be well designed and marketed…..and of course expensive.