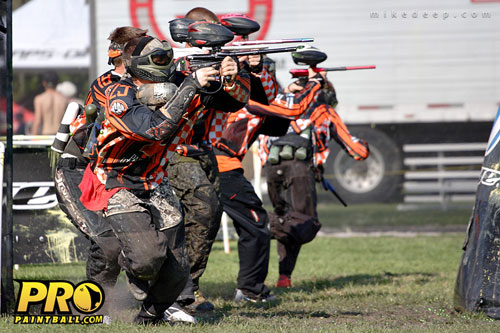 Sunday brought closure to another successful (and hot) NCPA National Championship, and with it came a new set of victors. In all, 78 teams competed within three divisions, with this year marking the first inclusion of the high school finals along with the traditional A and AA collegiate series. The hype surrounding the event was high and the attendance reflected that. It's apparent that with the growth of the league (this year marked the largest NCPA Championship in history) has come a new sense of competitive intensity, as teams realize the high level of prestige and exposure that the NCPA has been able to retain amongst a faltering industry. With three days of play concluded, results per division are as follows: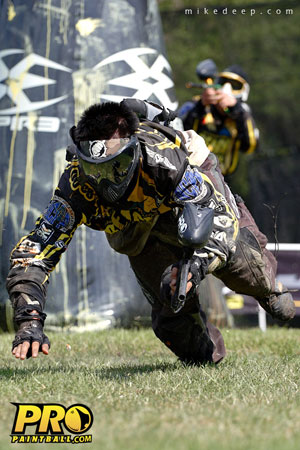 College XBall (Class A):
University of Tennessee Volunteers
Cal State University- Long Beach 49ers
University of Connecticut Huskies
Liberty University Flames
College RaceTo-2 (Class AA):
U. at Buffalo Bulls Blue
Western Michigan Broncos
Southern Connecticut State Owls
Georgia Tech Yellow Jackets
High School RaceTo-2 (3-man)
Grayslake North Knights
The Lancers
G.E.C.A.
Hanover Indians
The NCPA continued their tradition of offering a "high profile" experience at the tournament, streaming real time matches for free over the internet and returning the Fox Sports broadcasting group for the 7th consecutive year to cover the finals match. An all-star cast of paintball celebrities including Matty Marshall, Oliver Lang and Chris Lasoya were on hand to assist in adding color and commentary to the broadcasts. According to the NCPA's website, Fox's event coverage will air nationally sometime during June on Fox College Sports and will eventually be available on Hulu.com as well. In the meantime, check out a sample of Mike Deep's extensive photography collection from the event here.