This weekend, the NCPA College Paintball Association is hosting the 2011 Collegiate Paintball Championships at Central Florida Paintball (CFP) in Lakeland, FL.
Watch the FREE LIVE webcast presented by Empire and DYE.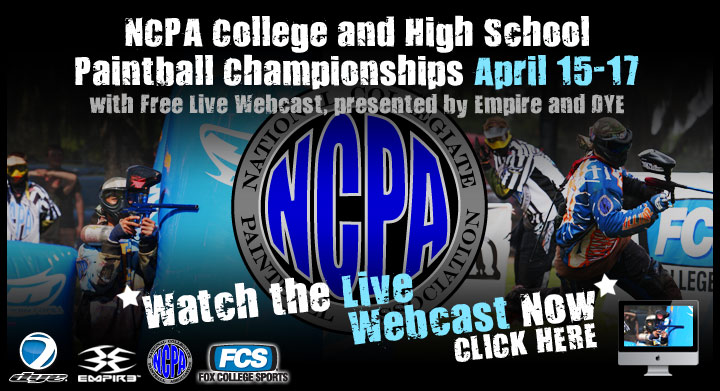 For those of you that have not ordered your event t-shirt, you can still do-so, and they will be shipped after the event.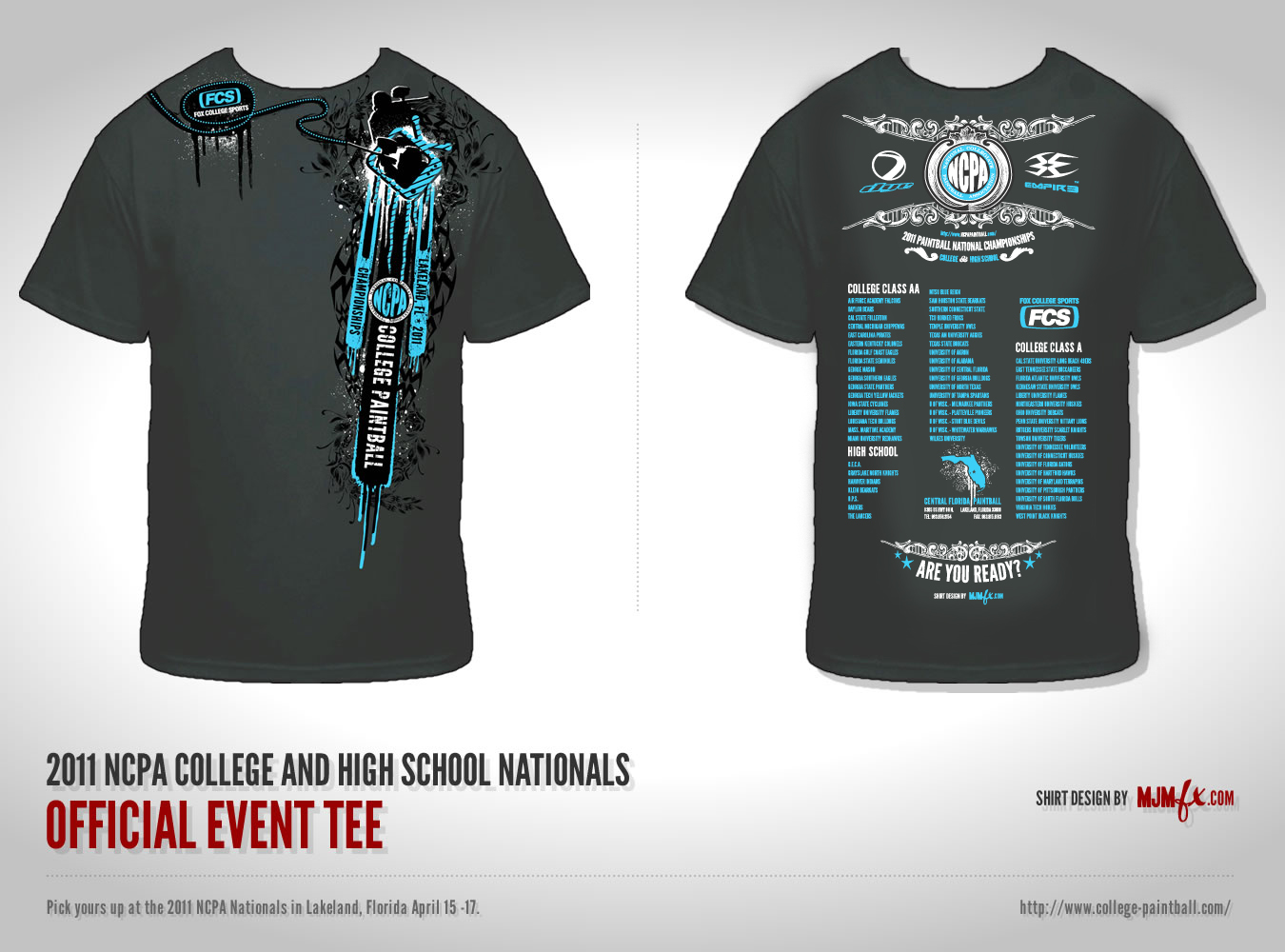 For more information and further details, please visit https://ncpapaintball.org/nationals/
Best of luck to all the teams participating in this year's event!