Chuck Hendsch and the National Professional Paintball League have announced that the NPPL 2014 paintball season is on hold. This move comes after years of speculation, rumors, and several failed mergers with the PSP. Release below.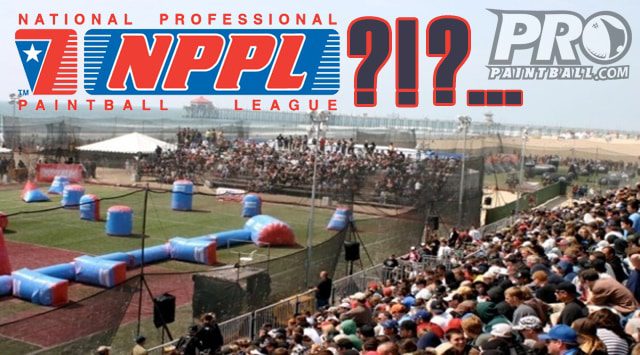 For Immediate Release:

National Professional Paintball League Inc. (NPPL)
15552 Graham Street
Huntington Beach Ca. 92649

714 758 5575
www.nppl.com website
[email protected]

HUNTINGTON BEACH, CALIF.- Founded in 1992, the NPPL (National Professional Paintball League) has had the honor of sanctioning some of the largest, successful, paintball events in the world. Many players have speculated as to whether or not the NPPL series will return for the 2014 season. It is confirmed that the NPPL will take time off this season to restructure, reorganize and focus on bringing you yet another prosperous season in 2015. The NPPL will utilize the time off to generate new interest in the league and attain new promoters, sponsors, vendors, and field operators.

Interested parties please contact [email protected]

NPPL Staff

The National Professional Paintball League is committed to hosting the highest quality paintball tournaments. Our vision is to provide players and teams with a professional stage to compete, focusing on quality referees and organization while providing an incredible vibe, enabling players to have the time of their lives. Come experience the Greatest Paintball Show on Earth!