Movers & Shakers Heading into PSP World Cup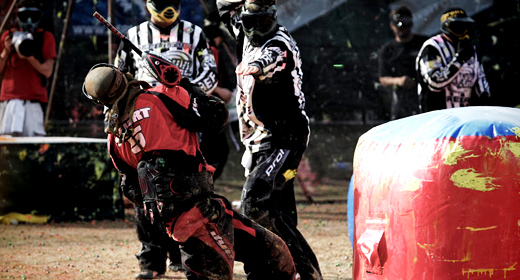 Boston Red Legion made good on a trend we discussed last week in the MAO Watch list, namely, they don't miss the top four often. Right on cue, Russia stormed the Carolinas, going 6-0 and coasting to an impressive win of the PSP's Pro Division of the Mid Atlantic Open.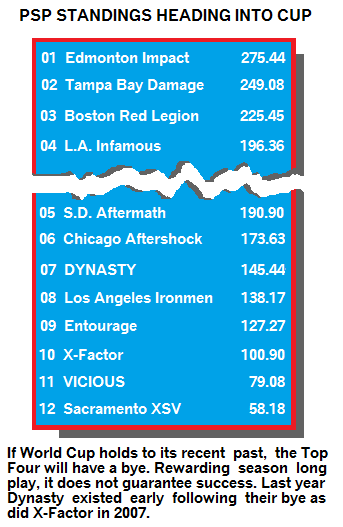 The numbers were gaudy as they give up an average of just 2.5 points in six games. In so doing, the Legion climbed into the series top four (at number 3) for the first time this season. Cracking the top four should set up a first round bye at World Cup; details are forth coming.
The Ironmen of Los Angeles broke thru to Sunday for the first time this season. Unable to sustain their momentum, they fell to San Diego Aftermath in the Semi-Finals. Speaking of Aftermath, they continue to improve with a young lineup. Tampa Bay Damage, who has been in elite company all year long failed for only the second time all season to have a top four finish. Joining them was L.A. Infamous (who went 1-3) landed outside the top four for the first time this season.
World Cup is the big one on the PSP schedule. While the rankings are not squeaky close, anything can happen. Typically a bye rewards the Top 4 teams for their success leading into Cup. But everyone will be prepared and eager to walk away with the PSP Pro Paintball crown.
Win 2010 World Cup and you're not only Champions of the PSP. There is another mythical championship we call the Pro Power Rankings. Stay tuned as the numbers are being crunched and compilations are being made.