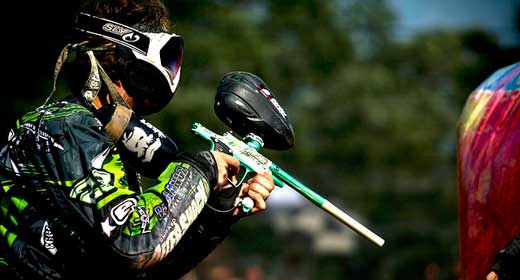 Today's pro paintball rumor report features Russian Legion, Chicago Aftershock, Texas Storm, TKO and VICIOUS.
ProPaintball insiders indicate that both the Russian Legion & Chicago Aftershock are looking to compete in the NPPL. The Russians interest in competing in the 2011 NPPL series was recently covered on ProPaintball and we expect an official announcement confirming this move in the near future.
Total Karnage Orlando (TKO), a Division 1 team in 2010, is looking to join the PRO ranks in 2011. ProPaintball insiders suggest they will pick up a few All Star players before they make their debut at the PSP 2011 season opener.
An unnamed group is said to be building a new PSP pro team for the 2011 season. Rumor has it the group is located in the Mid-West and will be pulling pro players from established teams.
Texas Storm is rebuilding a Division 1 Race-To / X-ball team. Pro Player Mark Johnson from San Antonio X-Factor will be with the new Storm team. According to ProPaintball insiders, Bob Long is working on a Texas Storm edition G6R. Other sponsors are said to include Empire Paintball, Avid Extreme Sports, and RPS.
Pro Player Trevor Resar from San Antonio X-Factor rumored to be added to the Omaha Vicious roster.
Photo Credit: Jake Matheny