The Millennium Paintball series has unveiled the official layout of the 2012 World Cup. The event will be hosted at Paris Disney in France on October 12th-14th, 2012. It is a sure bet that competitive paintball teams across Europe will be practicing this layout starting this weekend. If you and your team have hopes of competing, we suggest you get registered and start practicing!
Here is a first look at the new paintball layout. Does anyone else notice the similarities between this layout and the one played at PSP Mid-Atlantic Open?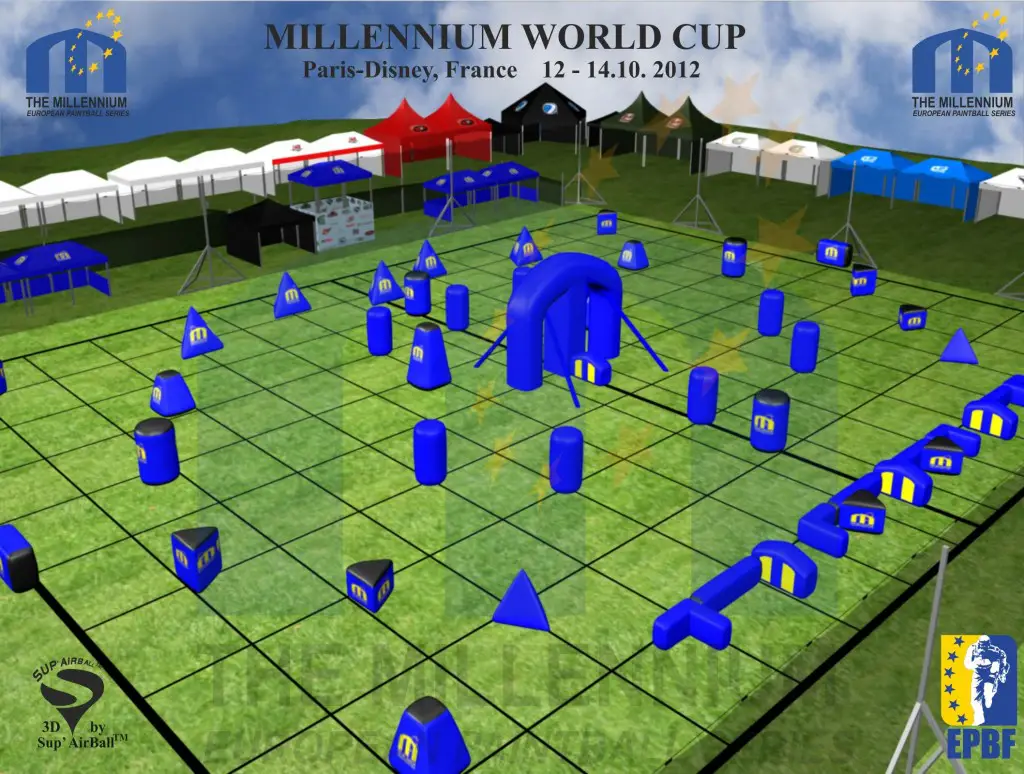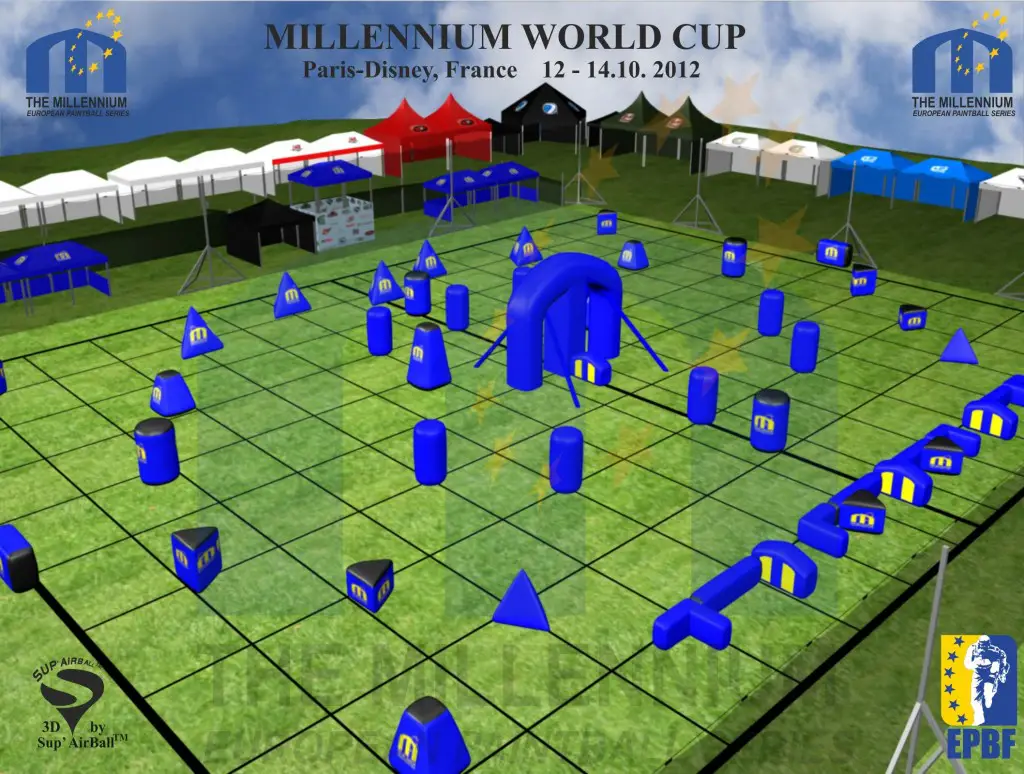 Share your thoughts on the paintball field layout in the comments below.