We received word that DYE VP Mikko Huttunen has officially left the DYE Group. During the last 10 years Mikko has both played professionally for DYE Paintball under the Ironmen shield and worked extensively to develop and diversify DYE's business. In 2011 Mikko spearheaded the launch of DYE SNOW. Under Mikko's leadership the DYE Snow line has seen respectable growth.
Update: here is a quote from Mikko;
Time for the new adventures. Today I left DYE, so please don't use my old phone number. Contact me in Facebook or my personal mail until I get a new phone…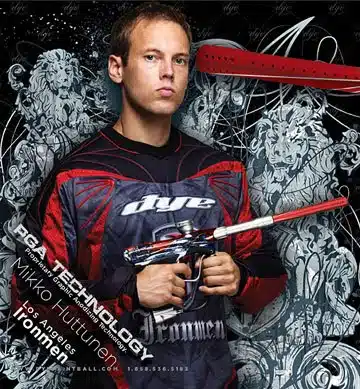 No word yet on who will replace Mikko or continue driving the DYE Snow product line.