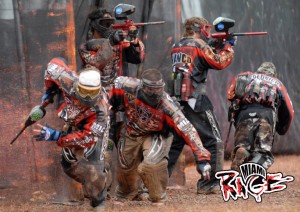 We had the privilege of speaking with the team owner Art Mendoza of Miami Rage regarding a rumor that suggested the team was throwing in the towel. Art let us know that he was retiring from paintball due to a few of his NFL clients asking for additional time in marketing them. Without missing a beat, Chino has stepped up and will be handling the day to day running of Miami Rage. Art reassured us that the Rage still has serious money backing the team and they are in the process of picking up a few new players. If your in the area, be sure to look them up!
However, it does not sound like Art will be away from the sport for too long. Before the end of our conversation, Art mentioned:
"I will have a team at Cup like I always do and will continue to have a team at cup as long as I am alive."
We look forward to Art's quick return and wish the best of luck to both Mr. Mendoza and Miami Rage!