Todays paintball gossip round up includes updates Gino Postorivo, Randy Bocelli, the USPL and the Vicious 5-man series. Read on for the latest juice.
He's baaaaaaccck! Gino Postorivo (former owner of National Paintball) is rumored to be reentering the paintball world. Gino started National paintball supply in the back of his dads restaurant and worked the company into the #1 paintball distributor & owner of several well known brands including Empire, PMI, Diablo, VENTS goggles and others. National Paintball and the second largest distributor, Pursuit Marketing Inc., merged together in 2006 through an outside buyout to form KEE Action Sports. Gino's new brand, VALKEN, is once again based out of New Jersey. VALKEN brand currently serves the Mixed Martial Arts, Hockey, and Lacrosse sporting industries. More information on Gino's return is available at John Amodea's site PaintballX3.
Randy Bocelli of BringItOnPaintball.com & Adrenaline Force Tournament Series has been recruited by the US Paintball League to run the 5-man divisions for the league. Randy worked with Shawn Walker to setup the NPPL and XPSL and later left to help run the PSP. Under Randy's watch, USPL 5-man players can rejoice as they will finally get the recognition and organization they deserve.
USPL is rumored to have won the auction for the NPPL intellectual property which includes the NPPL trademark and NPPL.com web address. Tom Cole (Bad Company, Ultimate Woodsball League & Kingman Intl.) is also said to have bid on the assets but was outbid by friend Chuck Hendsch and the USPL.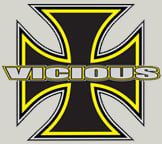 The Vicious 5-man series is preparing for the first of its X-ball lite/Race2 events. Word has it each players pit will feature an LCD screen so coaches and players can stay updated with scores, penalties and other critical information. The first event will be played on the MAO layout and will take place April 26th at Mad Cow Paintball in Omaha, NE.