PRO Paintball insiders have gotten their hands on a copy of the NPPL 2011 schedule with dates and venues. The interesting addition to this years schedule is a summer break between the Chicago Open and the DC Challenge. During the break, the league plans to host an NPPL PRO (only!) Open. Sources suggest a modified format will be played and that the event will be designed for television broadcast.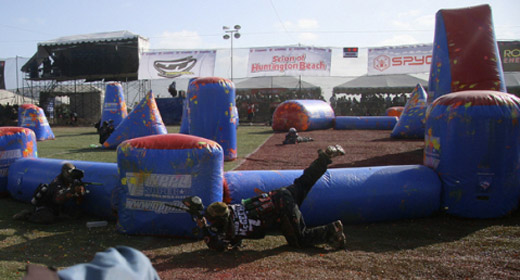 NPPL Surf City Open – March 25th, 26th, and 27th, 2011
Chicago Open – May 20th, 21st, and 22nd, 2011
To be held at CPX alongside Living Legends tournament. Events will be closer together.
NPPL PRO Open – July 16th, and 17th, 2011
This is a PRO only event designed for television. Sources suggest this event may be held at Huntington Beach, CA.
DC Challenge – September 16th, 17th, and 18th, 2011
Hosted at PEV's Paintball Park. This will also feature the East/West PRO paintball All Star Game.
Las Vegas Championships – November 4th, 5th, 6th, 2011
Held at the Rivieria Hotel in Las Vegas