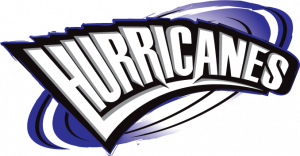 Our friends on the New England Hurricanes were recently re-signed with the number one company in paintball, KEE Action Sports. Congrats guys! Read on for the official release as well as a few statements from team manager George Zervas and owner Jeff Stein.
The New England Hurricanes are excited to be continuing our relationship with KEE Action Sports into 2010.
The Hurricanes will be wearing Empire E-Vents goggles, using Prophecy loaders and shooting RP Scherer paint throughout the year. Additionally, the Hurricane Tournament Series will shoot exclusively RPS paint: Formula 13 and All Star.
"The Hurricanes were first picked up by KEE when they bought out XO Industries in 2009 and honored our sponsorship agreement through the end of the year. But this new deal is really exciting for us because KEE wanted to work with us, instead of just inheriting us. It is a vote of confidence in our team and our program and everything that we are trying to do for the north east ." – Jeff Stein, owner, NEH.
"The NEPL and NEXL use RPS paint. The ERFOA at Fox4 and Camelot use RPS paint. I sell RPS paint at Rhode Island Paintball. D&D sells RPS paint. Now the Hurricane tournament series will use RPS paint. You don't dominate a market like that by accident. You do it by having the best products, offering the best value to customers and giving the best support." George Zervas, Manager, NEH.
Please follow us at:
Facebook: www.facebook.com/pages/NEHurricanes/299163089662
PbNation: https://www.pbnation.com/forumdisplay.php?f=365
Hurricane Tournament Series: www.HurricaneSeries.com
Hurricane Watch Contest: https://www.facebook.com/photo.php?pid=3516550&id=299163089662