Tampa Bay Damage, winners of the 2011 PSP World Cup, have taken a crucial element of the Russian Legion's starting line. Only minutes ago, Tampa Bay Damage and Justin Rabackoff inked a deal for the 2012 pro paintball season. Prior to signing his deal with Damage, J-Rab played with PSP World Cup runners up, the Russian Legion. ProPaintball insiders speculate that once the Russians learn of J-Rab's departure, the team will rapidly look to fill the void.
In 2010, Justin Rabackoff was selected as SplatMagazine's paintball player of the year. In recent years J-Rab has split his time between two teams. In the PSP, he competes with the Russian Legion. In the NPPL, with DC Arsenal. ProPaintball has confirmed that Justin Rabackoff will play exclusively with Tampa Bay Damage in both the NPPL and PSP series throughout the 2012 paintball season.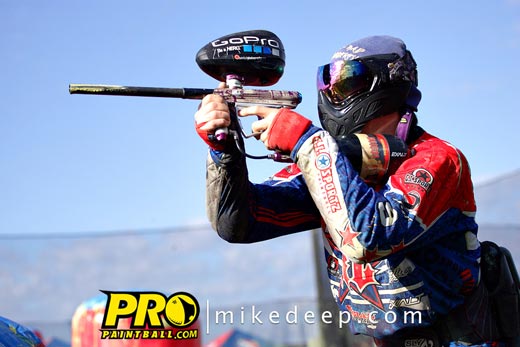 This won't be Justin's first time playing with Tampa Bay Damage. In 2010, J-Rab joined the team to compete in the NPPL and contributed to the teams win in Chicago, Vegas, and the NPPL 2010 Series title.
Tampa Bay Damage is a DYE Precision paintball team. As such, Justin Rabackoff will be wearing head to toe DYE paintball gear and shooting a DYE Damage DM12 paintball gun.
Damage was already a great team and this pick up only makes them stronger. Will Tampa Bay Damage take the 2012 Paintball Series?