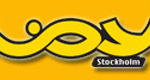 According to CS@PBnation, DYE has expanded the sponsorship agreement with Joy Division. The team has been using DYE goggles and Rotor loaders, JOY Angel Fly markers, ANGEL airtime gear and eclipse pads.
Croydon, United Kingdom (May 2009) – DYE Precision Limited, today announced the signing of professional paintball team JOY DIVISION to wear their highly acclaimed i4 Goggle System and DYE Core protective gear.  The agreement includes the Leopard print i4, DYE Core Knee Pads, DYE Core Elbow pads and DYE Luggage. 
Its interesting to note that Joy Division had been using the entire line of Angel Airtime protective gear (Jerseys, pads, pants, gloves, etc.) for as long as anyone can remember. Update: "Knower" in the comments reports Joy has been using ECLIPSE protective gear, NXe bags, and V-Force goggle systems. Feel free to speculate as to why Joy Division made a mid season switch in the comments below!