This weeks interview gives readers an insiders look into the developing tournament paintball scene in Malaysia. ProPaintball's Iranian corespondent Nima Razavi was able to catch up with international Pro player Amirhosein Doosthaghighi. In the seven years he's been playing, Doosthaghighi has constantly been on the move between teams, playing locations, and tournament series. About a year ago he was offered a spot on Malaysian paintball pro team Demonz Red from team owner Patrick Tan. Since the pick up, they have gone on to win the 2010 MPOC (Malaysia Paintball Official Circuit) Series! Read on for the extensive interview and media collection.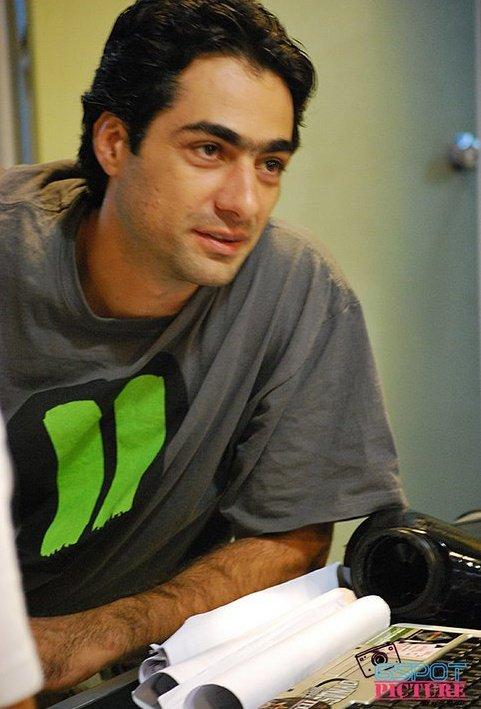 Name: Amirhosein Dousthaghighi #777
Age: 34
Hometown: Tehran, Iran
Previous teams: Javidan (03-04) – Datis (06-09) – Persian legend (09)
Current Team & Home field: Demonz Red (2010-2011)- Canyon Paintball Field (Malaysia).
Sponsors of your team: Propaintball Resources – Style Supply – JT – Bob Long – VForce – Virtue – Critical pb.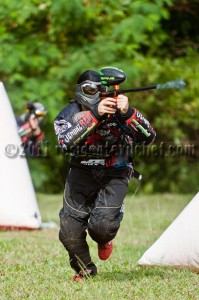 Position you play: Goal keeper!
Favorite Pro team: PERSIAN GULF!
Favorite Pro players: Maximus Lundqvist
Favorite drill: Snap shooting
Favorite tournament accomplishment: World Cup Asia 2009, which was my first tournament that I played with Demonz Red. It was the first time I participated in a game that I didn't win, and yet I had the most fun.
Advice to any new players: Don't listen to anyone's advice. Get out there and try it on your own!
Do you have any rival team or player? Oh yeah I do. I have one hardcore competitor. I have to try very hard to outperform him, yet I haven't always been successful. He is more mentally fit, and I am more physically fit. We are best friends, but we won't let our friendship detract from our goal to be better than the other. Right now we are playing on the same team. The interesting thing is that even though we have the same birth date, he is younger than me. His name is Amirhosein #777!
Mentors: Reza Badrian #03 (Datis)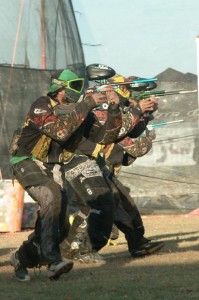 You are now playing in two leagues (MPOC & MY-NPL) in Malaysia and you have the experience to play in INPL (Iran National Paintball League). What are the differences between paintball in Iran and paintball in Malaysia? (level of playing, discipline of holding tournaments, etc) In fact, I'm playing in 5 leagues this year. My team won't be in MY-NPL due to some difficulties. The main difference between the two countries' paintball scenes is the players' practice mentality. In Malaysia, they do not believe in the value of training. They just want to play. On the other hand, in Iran practice is the key factor for the players. This of course will affect their physical strength. The most important difference is in the management. In Malaysia the tournaments are organized and performed at a higher level than in Iran. The organization in Iran is weak and scattered . In fact, without Datis [team], paintball in Iran wouldn't be able to grow and Iran could end up like the rest of the Middle East. There are over 100 paintball teams in Malaysia, where as in Iran there might be less than 30 teams. Malaysia has the potential to be better but unfortunately it is not being utilized to the highest degree.
Goal for this season: MPOC, TPOC and WPPL Champion!
What are your plans for future? Next year I will be in Florida. I have had a few [team] offers however, I want to take my time and be able to pick the best team. [End]
Thanks for the interview Amirhosein. Check out the Derder footage of Demonz Red at the Malaysia World Cup Asia 2010 below and let us know what you think about the interview, the paintball scene in Malaysia, or whatever else is on your mind.
[youtube]https://www.youtube.com/watch?v=et7oiZIDGxI[/youtube]
[youtube]https://www.youtube.com/watch?v=wi9B4L7D6Rg[/youtube]