Rumors are flying that LA Infamous, an Empire Paintball team, is in the midst of relocating and rebuilding their pro paintball team.
In recent years, players from LA Infamous have been spread throughout the country. Prior to events, Infamous players would fly across the country to and from practices and meet up a week early before events. Having players residing in a handful of different states has made it difficult to practice as a team on a regular basis. This disconnect has translated into mediocre results for the all star roster.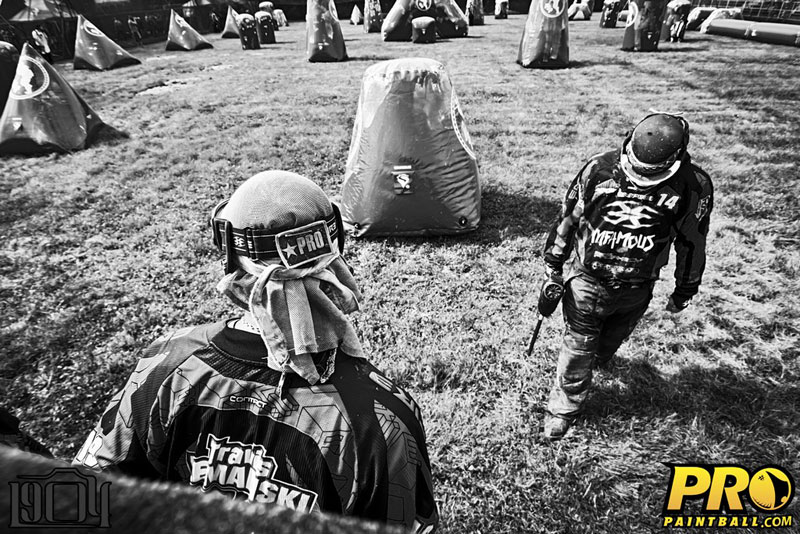 Pro Paintball insiders report that 2012 will mark a new year and a new strategy. Travis Lemanski, Infamous team owner/player relocated to Detroit, Michigan. Just a few weeks before the 2011 PSP World Cup, Mid-West  natives Damian Ryan and Brad McCurley left Chicago Aftershock and joined Infamous.
According to sources, Ryan and McCurley were only the beginning of the exodus from Shock. Following in their footsteps today are Drew Templeton, Chris Sosine, Zack Patient, all of which have joined their former shock teammates on Infamous.
Travis Lemanski told ProPaintball;
As you can imagine, the pick ups are huge in the rebuilding of the core of infamous. Infamous is excited for the 2012 paintball season. Infamous would like to thank Empire Paintball. We wouldn't be able to compete without their support of our team and the sport of paintball. Hope to see you all out on the paintball field.
For 2012, the rebuilt Infamous squad will call CPX Paintball Park home. The team will be based out of the Mid West area and will be holding regular practices with full intention of resuming their position in the upper echelons of professional paintball.
What are your thoughts on the new Infamous roster?