Guerrilla Air launches West Coast Air System Tech and Service Center
Our friends at Guerrilla Air sent word that they are revamping their service and tech facilities to better serve the paintball community. ProPaintball had the privilege of meeting with John Sritongsuk at the recent 2011 PSP World Cup. We were discussing his recent move from Kingman to Guerrilla Air and his quest to continue improving GA's already-great customer service track record. In the middle of our conversation, John picked up that I was using a Guerrilla Air tank and offered to serviced my regulator. His offer put a smile on my face as it was very clear he is much more than just talk. John is dedicated to making sure Guerrilla Air paintball regulators perform to the best of their ability and we definitely appreciate his efforts. Keep up the good work Guerrilla Air!
Check out the press release for a few words on the new support team and decisions behind the move.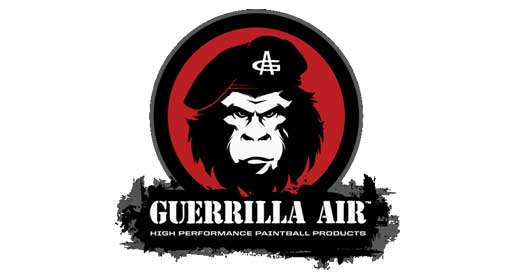 GUERRILLA AIR™ LAUNCHES LARGEST WEST COAST AIR SYSTEM FACILITY AND TECH CENTER

Guerrilla Air™ announced today that it has expanded and revamped its west coast location and is now running the largest air systems, tech center and product development facility west of the Mississippi.

Headed by John Sritongsuk (formally of Kingman) who joined the Guerrilla Air family back in May, John spent the last five months expanding the protocols Guerrilla Air had in place, hiring more staff and adding even greater efficiencies into practice.

"We are so excited to have had John come on board" said Sam Newman, President of Guerrilla Air. "The procedures he put into place as well as the skill and knowledge he brings to the product development meetings, have been invaluable."

John, a quiet individual who shirks the limelight, had this short message to say: "I am very excited for this opportunity with Guerrilla Air. Seeing first-hand the amazing line up of products planned and being intimately involved with that, makes coming to work every day something to look forward to. These are a great bunch of guys."

As part of this expansion, Guerrilla Air™ has also purchased a hydro testing machine that will allow Guerrilla Air™ to re-hydro tanks and extend their shelf life. "With the sheer volume of tanks we sell every year and the fact that there are many paintball players out there that are struggling financially, we want to make sure that more players can stay in the game and not fall to the way side because they cannot afford a new tank" said David Ptalis, Production Manager of Guerrilla Air™. "The more people that continue to play, the better it is for the sport as a whole. We should have the hydro machine and certification up and running in the next 2 to 4 months".

Stay tuned for additional exciting products and promotions from Guerrilla Air™. For more information go to www.guerrillaair.com, www.facebook.com/GApaintball or email sales@guerrillaair.com.

Guerrilla Air® is the worldwide leader in the manufacturing and distribution of High Performance Air Systems. Regulators and Air Systems that have made paintball what it is today. They have brought to market such world renowned products such as the MYTH®, MICRO MYTH ®, MYTH G2® COBRA COIL®, GUERRILLA AIR FILL WHIP®, MACHETE® as well as other Guerrilla Air® branded products. For more information visit www.guerrillaair.com