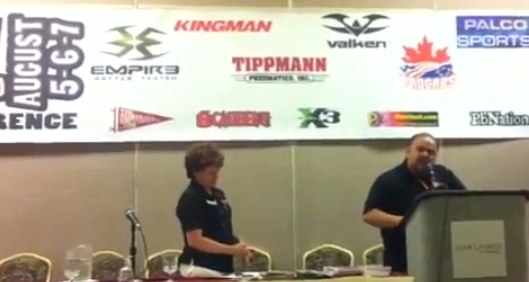 Giovanni D'Egidio, creator of SC Village, Hollywood Sports and Giant Paintball parks, was recently awarded a paintball lifetime achievement award during last weeks Paintball Festival and Industry Conference. Gio has been instrumental in developing paintball and building conceptual paintball fields. Gio's business has grown considerably from his one field in Corona, CA to a network of paintball fields throughout the state.
[youtube]https://www.youtube.com/watch?v=uMRozcs0aTQ[/youtube]
Congratulations Gio!