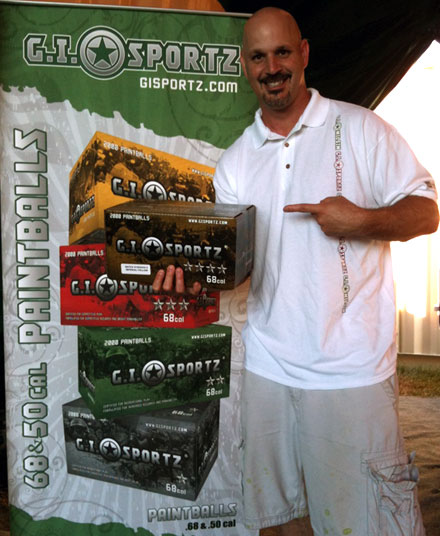 Earlier this week we learned that GI Sportz signed on as a sponsor of the PSP and would be launching a premium paint line just in time for World Cup. We caught up with former pro paintball players Steve Rabackoff and Chris Lasoya who represent the GI Sportz line of paintballs for a few details.
Video interview with Chris Lasoya coming online shortly.
According to Steve Rabackoff, the formula for the GI Sportz legendary imperial paintballs is similar to what was used by top pro paintball team Avalanche during their prime. These paintballs feature an ultra brittle hard to see purple shell with a vibrant yellow fill. According to Steve, this new paintball has provided top pro teams like Russian Legion and Chicago Aftershock the edge they needed to move on into the final round.
Stay tuned for a video interview with Chris Lasoya for an inside scoop at GI Sportz line of 68 caliber paintballs.