As many of you are aware, paintball manufacture GI Sports offers the Imperial paintball program for teams competing in paintball tournaments across the world. In the recent PSP 2011 Chicago Open, GI Sports was on location supporting paintball teams with premium quality paintball s as they competed for the PSP Chicago Open championship title.
We received an update today regarding the Imperial Program. GI Sports would like to congratulate Detroit Action and Russian Legion on their victories at the PSP Chicago paintball tournament. Both teams will receive free paintballs at the up coming PSP New Jersey paintball tournament.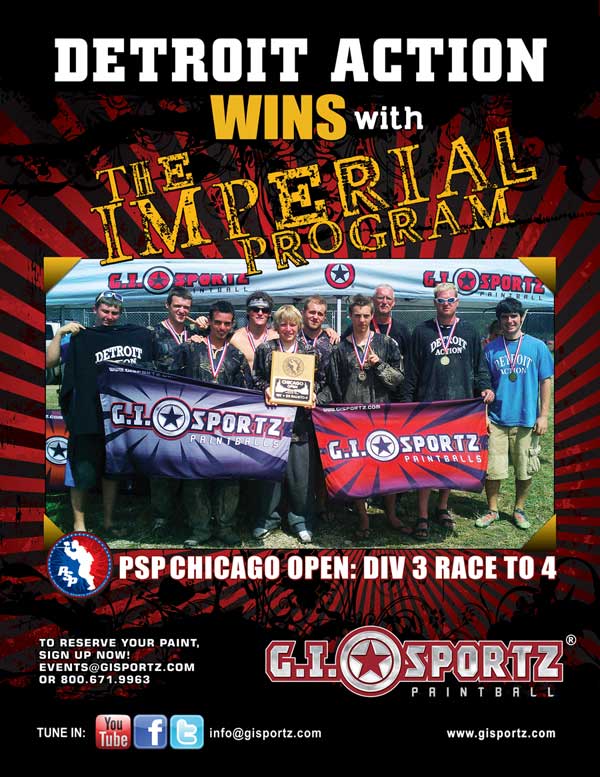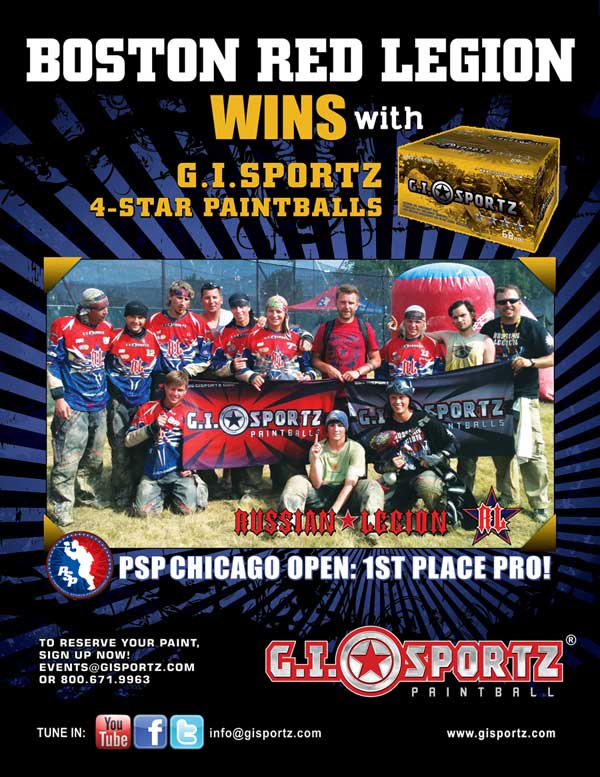 Are you interested in free paintball? Be sure to check out the GI Sports Imperial program at your next event.