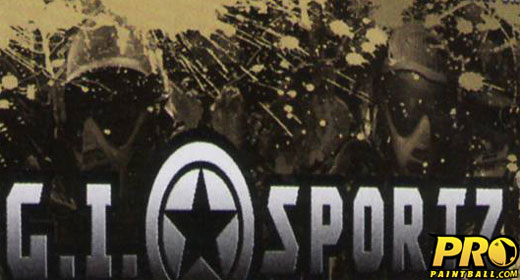 Last year the paintball community was debating the merit's of a 50 caliber paintball, spurred by the announcement that a group of industry leaders including the Gardner brothers and Industry titan Richmond Italia. We caught up with pro paintball player Chris Lasoya brought us up to speed on 50cal. G.I. Milsim's engineers had developed a 50caliber paintball and a full line of paintball guns and launched with a big splash at the 2009 PSP World Cup.
Fast forward to current, Richmond Italia, former owner of Procaps/Draxxus, is begining to roll out his new brand, G.I. Sportz. Just last week we learned that GI Milsim paintballs were being used at the final CXBL event (photo below). We recently stumbled upon an advertisement in the new Face-full magazine for GI Milsim's new G.I. Sportz line of paintballs. The following ads showcase paintball boxes for their Field Paint as well as 50 and 68 caliber paintballs in tournament, competition, field and recreational varieties. Hidden in the advertisement are photos of a new paintball goggle.
For those unaware, Richmond and his brother own a lense production company as well as a tactical goggle  company in Quebec, Canada. Rumors indicate that the Italia's are currently or once were responsible for the production of the Draxxus V-Force lenses, meaning this would not be Richmond's first entry into the goggle market. The goggles featured in the advertisement are similar to goggles produced by Italia's company, EyeTactical. Rumors started circulating after last years World Cup that Richmond would be developing a new line of goggles and its very likely that we are looking at elements of GI Milsims new goggle line.
First look at the GI Sportz Paintballs courtesy of Halifax City United, a CXBL team.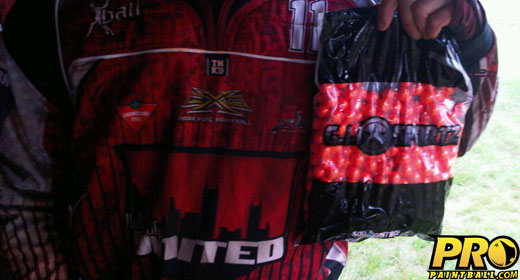 Take a look at the up close photo and the ads below and let us know what you think in the comments below.