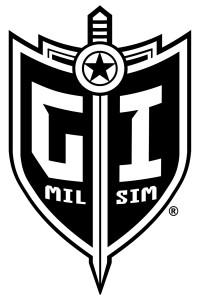 In ProPaintball.com tradition, we broke the story on Richmond's re-entry into paintball and the subsequent rumors that he was working with the Gardner brothers. Our stories attracted the attention of GI Milsim exec's and what follows is the official announcement, confirming our earlier reports.
Richmond Italia has formed a creative union with Bill and Adam Gardner of Smart Parts, and this autumn, some incredible, trendsetting new product offerings will become available: The next generation Paintball and MilSim equipment, code named Paintball 2.0.
Richmond Italia is widely known as a restlessly energetic, visionary. The founder of Procaps, he launched the original Diablo and DraXxuS brands and brought the original Matrix marker to market. After inventing the X-Ball game format, he along with the Gardner brothers and others founded the NXL – National X-Ball League. An original partner in the Halo loader, he later launched its nemesis, the remarkable Pulse loader. As owner of VForce Vision Systems, Richmond was the primary designer of the legendary Profiler mask, and his VForce Grill concept soon followed.
With a visionary such as Richmond partnering with the innovators behind Smart Parts, makers of the incredibly successful Shocker, Ion and SP markers and other trendsetting products, a prolific design and engineering think tank has now morphed with the highest level of research, development and manufacturing capabilities, the likes of which this industry has never seen. Smart Parts' team of six American designers and engineers is complimented with four designers from Canada and three design engineers from Asia.
This talented team has crafted an array of technical marvels that are currently being anonymously field tested under heavy disguise across North America as this is being written.
While the new protective gear designs are being kept under tight cover, several markers have made very successful appearances at highly publicized scenarios and tournaments, going unnoticed due to the use of industrial product camouflage. Test outings have delivered results far above and beyond the group's established performance criteria, so excitement and confidence for the initial product launch is extremely high among the entire team.
Dramatic product rollouts will begin autumn 2009 under the "G.I. MilSim" brand, with a full line of guns and gear delivering truly drastic performance and convenience innovations for woodsballers and speedballers alike. R&D, design, prototyping and testing has been underway since early 2007, promising genuine "Oh My God" reactions and results.
Stay tuned to these pages and www.GIMilSim.com for a steady flow of information about these exciting innovations.