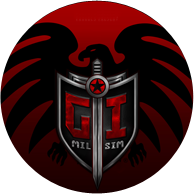 ProPaintball.com inside sources are reporting some interesting changes over at ProCaps–with some critical employees departing for a new competitor.
Our insider team has just received word that Steve Rabackoff, US Domestic Sales Manager for ProCaps, and Pat O'Toole, Midwest Regional Representative, have left ProCaps for GI Sports. With Rabackoff's long-time personal friendship with GI Sports founder, Richmond Italia, the transition from ProCaps should be a smooth one for Steve.
While not the first of ProCaps staff to depart for Richmond's GI Sports, the loss of Rabackoff to ProCaps will surely be detrimental to the somewhat stagnant ProCaps. Rabackoff and O'Toole will be joining the ranks of GI Sports under the management of Dave "Opie" Thomas, another ex-ProCaps employee and longtime friend and associate of Richmond Italia.
Update: Official Resignation from Steve & Pat
Yesterday, both Steve "Rab" Rabackoff and Pat O'Toole have made the choice to resign from ProCaps.

Their departure from Procaps is based on the ever changing landscape of the paintball world. They have both decided to go in another direction – one that favors the player and core paintball businesses. It's becoming increasingly prevalent that the majority of larger companies in this sport, that is so important to all of us, are owned and run by "out of the industry" interests. Both Rab and Pat do not want to make their resignations more problematic than necessary.

According to Rab and Pat: "We have both been given the chance to bring paintball back to its 'roots.' Neither of us could pass up the opportunity to join the winning teams of GI Sportz and GI MilSim, lead by Richmond and Richard Italia along with people like Dave "Opie" Thomas and Renick Miller (and others to be named soon.) The direction of GI Sportz and GI MilSim are far more conducive to fueling the passion of the individual paintball business owner and ultimately the most important person in the formula, the end user – the player."

If you`d like to know more about what is in store or simply want to talk, please feel free to contact either of them at their new "homes:"

Pat O`toole – GI Sportz MW 708.862.7446 [email protected]

Steve Rabackoff- GI MilSim 703.906.0005 [email protected]