Paintball players and fans can relax, Pro Paintball dot Com is back from our break and ready to roll. In this weeks installment, we catch up with Rockstar Energy, share a bit of feedback from Nicky Cuba's SavePaintball video, and shed some light on a few rumors making their rounds on the rumor mill.

Save Paintball?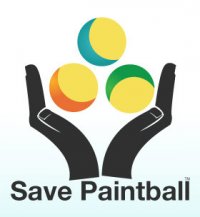 Nicky's SavePaintball interview and the subsequent question, "How are you an ambassador of paintball?", seems to have stirred up the pot. Baca Loco over at View From the Deadbox has shared a few thoughts on the SavePaintball project. Meanwhile, Brandon Lambertson over at the Paintball Agenda is questioning the idea entirely, Who's the amb"ASS"ador now?. While we don't understand the finer points of the project, we do appreciate the concept. Save Paintball!
PSP Pro Rosters, 2010:
There is a bit of discussion on the rumor mill that the PSP is planning to expand the rosters to 1o players. While this isn't a new rumor (I believe the announcer was discussing it at the USPL Vegas, of all places), it would be a move in the right direction. All season long pro teams were having issues with the roster cap and a great example of this was with Tampa Bay Damage at the PSP Phoenix Open where several players ended up playing with injuries. Having two full lines of players will enable the pro teams to swap out injured players and keep up the heat on their opponents.
Rockstar69, lots more paintball energy:

The pro paintball smack box has been rampant with rumors surrounding the Rockstar paintball team and the companies involvement in paintball. We recently caught up with Mike O'Malley, head of Paintball Sponsorships and Licensing for Rockstar69 Energy Drink, and got to the bottom of it. Mike dispelled all the rumors, telling us "Rockstar has doubled it's participation, from four teams in '08 to a total of 8 teams from all over the world in '09, and is excited about the possibility of renewing with the '09 teams in 2010 as well as expanding our licensing in 2010." A big thanks goes out to Mike and Rockstar Energy for supporting paintball. Keep up the good work!
New Pro Team?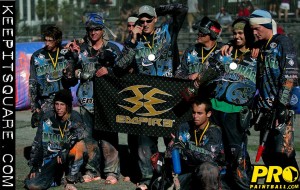 Credible rumors indicate that D-1 series champions Dynasty Entourage will be playing PRO 7-man in 2010 and Semi-Pro in the PSP. Without question, the team has been a powerhouse in divisional paintball and we anticipate that the team will be a force to be reckoned with in the PRO ranks. There has been a lot of talk regarding the gear the team uses to gain a competitive edge. Entourage uses only the best, NXe packs to carry their paint and Tadao Boards in their guns. Both companies are site sponsors and we urge you to patronize them with your business.
Stay tuned to ProPaintball.com for the latest paintball news.