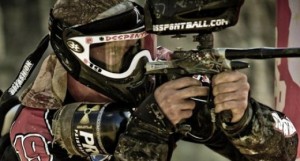 Smart Parts, or rather the bank that controls the assets, is rumored to have refiled for bankruptcy. This time around, SP is filing for chapter 7 which means that the assets will be liquidated shortly. Anyone in the market for a paintball field?
Richmond Italia's non-compete with Procaps is set to expire this Saturday, July 31st. With that in mind, rumors are circulating that a new paintball manufacture and brand will show up shortly. Sources indicate that the new paintball launch may take place at PSP World Cup.
One of our readers pointed out that Giovani from SC Village and Giant Paintball Parks is listed as a speaker at Paintball Extravaganza. Scroll to the bottom and take note, Gio is now pushing .50cal! Rumors are floating that Gio and Kingman have worked out a deal to supply .50cal Spyder paintball guns and paintballs throughout the Giant Paintball Park chain.  Giant Paintball and Kingman Headquarters are down the freeway from one another and sources report that it was only a matter of time before a deal was reached.
Speaking of the D'Egidios, Bear will be heading off to Italy for a summer vacation. Sources indicate that he won't be back in time to play with his team, Newport Entourage, in the PSP Mid Atlantic Open. Speaking of Entourage, Raney Stanzack was spotted playing with the team over the weekend. We anticipate he will be playing 7-man NPPL in Vegas.
Rumors suggest that Vicious has decided against bringing in "hired" guns and going forward they will be sticking to the homegrown program. We anticipate players from the Division 1 DSSP8NTBALL.com team will be brought up to fill voids left by recent departures of pro players Pat Roberts and Billy Bernacchia.
Photo Credit: Jeff Stinson