Pro Paintball photographer Matt Dawson let us know that he is hard at work on a new edition of FeatureThis: NPPL Huntington Beach 2011. Many of you will recall the high quality of previous FeatureThisPB issues, including among others PSP Phoenix 2010.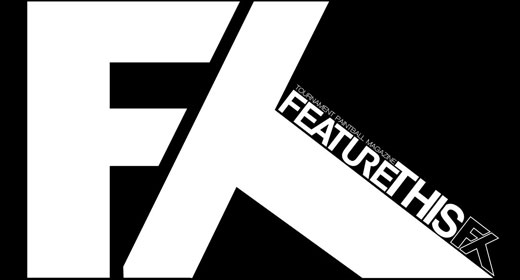 Feature This is now updated with a simple, or as I like to call it, minimalist look. The Chicago Feature is now online with the new format that I will be using for upcoming features, With being swamped by school, traveling will be limited for me this year. At Huntington Beach I will be making a "miniature" feature that will probably end up much larger than it should be. I will be harassing players with more random questions that don't make sense and be trying to catch images of you at your best and worst. If for nothing else, this is a chance for me to try out some new things photo and design wise, along with being something players can show their moms to explain why they are so poor and missing school.

Tips for getting me to take photos of you: provide bacon flavored sunflower seeds, get some featurethis & propaintball stickers from me and slap'em on, or if you see me on the field and are planning to run to the 50 darito off the break or something, let me know a head of time and I'll line up to get a shot of you scorpioning yourself. This online magazine/project couldn't exist without you the players and I thank you in advance. I'll be trying to capture as much as I can and will be there from dawn till dusk and later. The game face is on the and figurative PF flyers are being laced up. To quote from the talented Tom Hanks, "I'll see you on the beach."

-Matt D.
Be sure to take a moment to check out the most recent editions at FeatureThisPB.com.