Yesterday we featured a rumor that indicated DLX would be returning to the market. As promised, Darryl Trent from DLX and his press team sent over the latest news from the DLX Technology Group. Read on for the official release, exclusive to PROpaintball.com.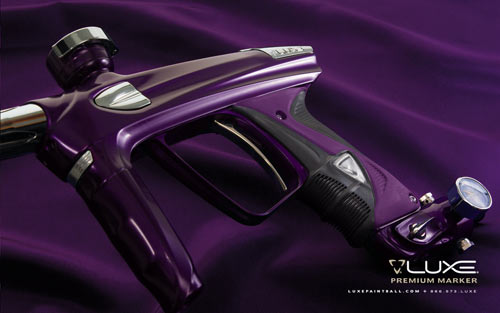 FOR IMMEDIATE RELEASE
May 25, 2010 – Following recent announcements by Smart Parts, Inc.,
DLX Technology Group, manufacturer of the LUXE premium tournament
paintball marker is locating new component manufacturers to continue
its product line.
Each potential new component manufacturer is being evaluated to ensure
that it conforms with DLX's strict quality management standards and
can maintain full documentation of quality checks as each part moves
from raw materials to finished component.
"Quality is critical," said DLX director Darryl Trent. "Players
quickly adopted the LUXE not only because of its first-ever features
like voice-menu electronics and self-venting valve system that can be
stripped in under 10 seconds, but also because of the quality
craftsmanship that gives it uncompromising consistency and reliability
on the field."
The process is moving quickly, with product deliveries scheduled for
fall 2010.
Developed as a focused high-end design and manufacturing group, DLX
Technology is dedicated to melding cutting edge technology with solid
tournament performance to build the ultimate luxury paintball marker.
To learn more, visit LuxePaintball.com.
DLX Technology
Email: [email protected]