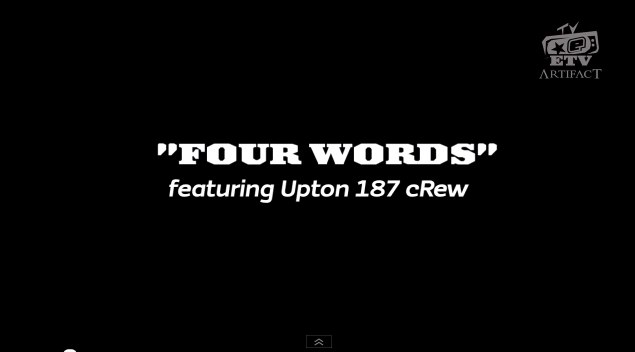 Dan Napoli and Planet Eclipse have made a master piece of an episode in this episode of Artifact. Catch up with narrator Matty Marshall as he walks us through the story of Upton 187 cRew, winners of the 2011 PSP D1 Series Championship and 2011 PSP World Cup in Division 1. This is their story.
[youtube]https://www.youtube.com/watch?v=PJ-VABjY7Sk[/youtube]
FULL EPISODE. Planet Eclipse presents "Four Words" the third episode in season 2 of Artifact, the acclaimed action sports documentary series presented by Planet Eclipse, producers of the world renowned EGO,GEO, ETEK, and ETHA paintball markers.

"Four Words" follows the top-ranked amateur paintball team in the country, Upton 187 cRew, a collection of players from outside of Boston, as they descend on Lakeland, Florida, and the PSP World Cup of paintball.

Leading the amateur division going into the final event in the series, Upton holds the rare opportunity to earn a pro spot, fulfill their 7-year dream, and make the statement that every young, aspiring tournament player desires-"We are going pro."

Artifact is presented by Planet Eclipse, in association with Deep Elm Records, and produced by Disconnected Media.

The series is narrated by Matt Marshall, a retired professional paintball player and renowned commentator, and writer.

"Four Words" features music by (in order of appearance) Athletics (intro & outro music), Evidence, Red City Radio, The Skylife, and +/- (plus/minus). I

Artifact is directed by veteran action sports filmmaker Dan Napoli.

This 24-minute documentary episode s available for purchase in downloadable I-tunes & I-tunes device format from the Planet Eclipse digital download store, available from their website.

Copyright 2011 & 2012 Planet Eclipse. All music licensed and used by permission.