Empire Paintball has unveiled a new paintball mask that is sure to excite the community. Known officially as the Empire Vidar, this new paintball mask appears to be an updated version of the legendary JT Spectra Goggle System. The Empire Vidar paintball mask utilizes the legendary Spectra Lense system which provides a whopping 260 degree field of vision. Inside the goggle you will find hypo-alergenic foam designed to keep you comfortable and insure proper fit. The mask appears to be based around the classic JT design and we would imagine you would be able to swap out goggle straps, frames, lenses and visors with your JT Proflex and Spectra goggles. Cross compatibility is a huge win in our book.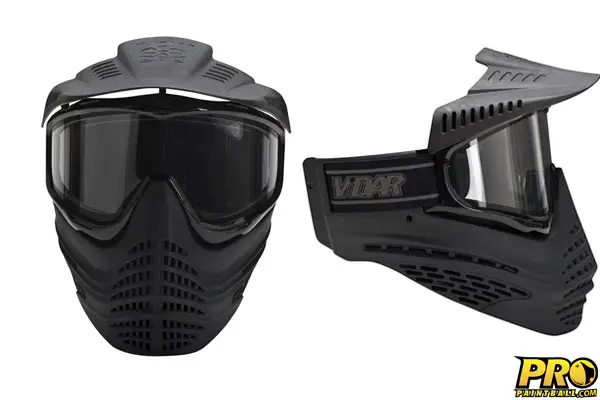 For what its worth, the JT Spectra (from which the Empire Vidar mask is based) has won more tournaments than any other paintball mask on the planet! For those of you in the market for an affordable, safe and performance driven paintball mask, look no further.
At a price of $49.95 this goggle is sure to be a hit. Official features after the jump.
Empire Vidar Paintball Mask Features:
Contoured, flexible face protection offers superior coverage and minimal exposure
Stylized venting for improved voice projection and airflow
Dual-pane Spectra™ Thermal Lens for reduced fogging
260-degree field of vision to always see your opponent
Woven Empire strap with silicone beading to insure a slip-free fit
Legendary hypo-allergenic Spectra face foam for superior comfort over extended play time